Rhys Millen to chase Pikes Peak record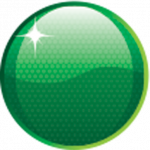 US-based Kiwi, Rhys Millen, has released images of the car he hopes will propel him to the outright record and break the magic 10-minute barrier at the Pikes Peak International Hill Climb in Colorado this July.
The overall record of 10:01.408 was set in 2007 by Nobuhiro "Monster" Tajima from Japan in a 1000 horsepower mid-engined Suzuki XL7 Hill Climb Special. That time broke the previous record, set by Millen's father Rod in 1994 (Toyota Celica) by less than three seconds. Rhys is keen to put the Millen back on top of the time record sheets.
The RMR (Rhys Millen Racing) Hyundai Genesis PM580 is backed by the Korean car maker and Red Bull.  Rhys Millen Racing is fabricating a modern Le Mans style car with a target weight of 840kg powered by a 4.1-litre Hyundai Lambda turbocharged V6 engine. The team feels to have a competitive power-to-weight ratio; the car will need to produce 675 horsepower. Current engine testing shows the engine is capable of producing 750 horsepower.
Millen will compete in the Unlimited section, unique to the famous hill climb event. Unlike other forms of motorsport, the Pikes Peak International Hill Climb Unlimited Class gives teams the freedom to create any kind of race car they want to conquer the mountain without restrictions on tyres, weight and horsepower. Teams can make cars as light as possible, with an unlimited amount of horsepower and with whatever braking, drivetrain or suspension package they desire.
The car will feature a carbon fibre aerodynamic body with an active rear wing. The wing will create less drag on the straights and more stability in the corners.
"We are building a car for today's road," said Millen
"The car will have a sleek aerodynamic body, the grip of Toyo Proxy tires and the power and durability of a Hyundai engine. This is the package I need to break the record."
The RMR Hyundai Genesis PM580 will use an active centre differential which will allow a 10 to 100 percent torque split to the front wheels. This is will be a major benefit as the course chnages between tarmac and gravel throughout the 20km, 156-turn journey which climbs 2,862 metres from the start line to the finish at the 4,300-metre summit.  
Eleven returning champions are among 100 competitors already registered for the race; the United States' second oldest motor sports race behind the Indianapolis 500. First held in 1916, Rea Lentz winning time was 20:55.40.
Watch the video of Rhys Millen talking about plans for his Hyundai Genesis PM580 and the 2010 Pikes Peak Race with his father, Rod Millen.