D'Alberto: I'm feeling comfortable at the front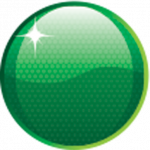 Tony D'Alberto says he feels like his emotions are in check, now that he's had a chance to run with the front-runners in the V8 Supercars Championship Series.
The past two events of the V8 Series have been D'Alberto's most successful period in the Main Series, qualifying inside the top 10 on three occasions in the past four races.
The #3 Centaur Racing driver told Speedcafe.com.au that he is far more confident dicing with the Whincups, Tanders and Kellys of the V8 world having genuinely been at the top end of the field.
"Before when I found myself running against the good drivers, I was pushing like crazy, probably overdriving the car – almost in a bit of a panic," he said.
"Now, I feel a lot more comfortable mixing it with those guys.
"And it's so much nicer driving with the fast guys at the front. You get out of all the rough and tumble at the back, and you can actually get some good clear air and get on with the race, rather than trying to stay out of trouble."
For more with D'Alberto, CLICK HERE for today's edition of Café Chat …