Big names assist Fujitsu V8 racers at Winton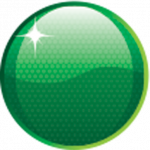 Winton Motor Raceway was abuzz yesterday with Fujitsu V8 Supercars as some of the Victorian-based teams prepare for the upcoming round at Queensland Raceway next weekend.
Ten cars ventured out onto the rural circuit in mixed conditions, with a handful of well-known faces on hand to offer assistance to their younger Fujitsu hopefuls.
James Moffat and his Ford Performance Racing team were at Winton, with Championship Series driver Mark Winterbottom there to give Moffat some guidance for his Norton 360-backed Falcon. Winterbottom did a handful of laps in the car.
Also at Winton was Nick Percat, Jay Motorsports and Garth Tander, who worked together to fast-track Percat's progress in the Development Series.
Adelaide-based Jay Motorsports also took its second car, which was shared at the test by F3 driver Ben Barker and Garth Walden.
Marcus Zukanovic took his Action Racing Commodore to the test and received assistance from Trading Post Racing's Jason Bright. The pair drove together in the Bathurst 12 Hour recently in Zukanovic's Mustang, and Bright completed a number of laps in his Commodore VZ.
Another experienced man to have a drive was Steve Owen. The TeamVodafone endurance driver got laps in Geoff Emery's Commodore. Owen will compete at Queensland Raceway in the Greg Murphy Racing Commodore, but with that team currently in New Zealand running its spare car at Hampton Downs, Owen decided to go to Winton and help out Emery.
Other teams on hand included Sonic Motor Racing (Tim Blanchard and Rodney Jane) and Matthew White Motorsport (David Russell, Ant Pedersen and Matthew Hamilton).
Blanchard, currently equal third in the Fujitsu V8 Series, told Speedcafe.com.au that the mixed weather test was actually handy for him, considering he'd never drieven a V8 in the wet before.
"The test went well, it all went pretty smoothly," he said.
"There were 10 cars out there. It was a pretty big day. We got some wet laps in at the end of the day and that is going to be a huge help later on. There's no doubt that some of the races will be wet this year. It was drizzling for some of the day, so it wasn't wet enough to run wets but too damp for drys. For Percat and myself who have never driven these cars in the wet, it worked out well."
The second round of the Fujitsu V8 Series will be held next weekend at Queensland Raceway, supporting the City of Ipswich 300 at Queensland Raceway.