The Mighty Murphy brand is ever strong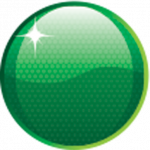 Greg Murphy is big news in New Zealand – and so is his brand.
The Kiwi hero won four of the first five V8 Supercars Championship Series rounds at Pukekohe Park (from 2001-2005). Those results set him up as the King of Kiwi Motorsport.
Since then, he's had a dry spell, both in NZ and Australia, but that hasn't dampened the way companies in New Zealand use him to sell products – whether it's road cars or steak and double cheese pies!
Big Ben Pies is a personal sponsor of Murph's and uses him as the front man for its range of pies – The Mighty Murph.
According to the pie producers, since Murphy has stuck and his name and wrapped his lips around the pie packaging, sales have skyrocketed to the tune of 900 percent over the pre-Murph pie era.
Murph isn't a stranger to selling fast food, though. He had a Burger King burger named after him for one month in both 2005 and 2006 – Murph's Mighty Meat Lovers. In two months, Burger King sold 500,000 Murph burgers …
But if your appetite craves something different, then you can always strap yourself into Murph Special Edition HSV. At the start of 2008, 51 cars were produced consisting of 41 sedans and 10 utes. The cars are only available in New Zealand.
Today, Murphy is taking Castrol clients and supporters for hot laps in a Greg Murphy Racing Commodore VE around the Hampton Downs Motorsport Park.
Not many people will go through this life having a race team, motor vehicle and a meat-filled pastry named in honour of them … and add that to his other personal backers Monster Energy Drinks, MTA, Powerbuilt, XXXX and more, popularity at home isn't a problem for Murph, even if results are a little more elusive these days.
Check out Murph's Big Ben Pies TV commercial.