Hamlin holds off Johnson in Texas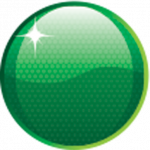 Denny Hamlin has won his second Sprint Cup race of the season with a gutsy win in the Samsung 500 at Texas Motor Speedway in Fort Worth today.
Hamlin's win is the second time he has won a Monday race this season, with the Texas event held over one day just as the Martinsville race was last month.
Hamlin, who only weeks ago had knee surgery beat home Jimmie Johnson, who was charging home in the 12-lap dash to the flag.
The Monday crowd, which still topped 100,000, were treated to plenty of on-track action, including a massive wreck that claimed names such as Tony Stewart, Jeff Gordon, Carl Edwards and Juan Pablo Montoya.
Hamlin was pleased to take the win at one of the fastest tracks on the schedule as he aims to shake the tag of a short-track specialist and match Johnson's speed week after week.
"This is not the type of race track that people characterise us being strong at," said Hamiln.
"They always say we're a short track team. When we won Homestead last year, it was a sign of things to come. I know we have some good race cars in our stable and we're going to keep getting better and working towards the Chase.
"Hopefully, by the time we get there we'll peak."
Marcos Ambrose finished in 17th place and sits in 26th position in the points standings ahead of next week's race at Talladega Superspeedway.
RESULTS: Samsung Mobile 500 at Texas Motor Speedway
Race 8 of the 2010 NASCAR Sprint Cup Series
| | | | |
| --- | --- | --- | --- |
| 1. | #11 | Denny Hamlin | 334 laps |
| 2. | #48 | Jimmie Johnson | |
| 3. | #18 | Kyle Busch | |
| 4. | #2 | Kurt Busch | |
| 5 | #9 | Kasey Kahne | |
| 6. | #5 | Mark Martin | |
| 7. | #29 | Kevin Harvick | |
| 8. | #88 | Dale Earnhardt Jr. | |
| 9. | #56 | Martin Truex Jr. | |
| 10. | #16 | Greg Biffle | |
| 17. | #47 | Marcos Ambrose | |
2010 NASCAR Sprint Cup Series
Points Standings after Race 8
| | | |
| --- | --- | --- |
| 1. | Jimmie Johnson | 1248 |
| 2. | Matt Kenseth | 1140 |
| 3. | Greg Biffle | 1120 |
| 4. | Kevin Harvick | 1107 |
| 5. | Jeff Gordon | 1028 |
| 6. | Kyle Busch | 1020 |
| 7. | Dale Earnhardt Jr. | 1013 |
| 8. | Jeff Burton | 1005 |
| 9. | Kurt Busch | 999 |
| 10. | Mark Martin | 994 |
| 11. | Denny Hamlin | 973 |
| 12. | Joey Logano | 941 |
| 26. | Marcos Ambrose | 785 |