Formula Ford driver picked to represent Oz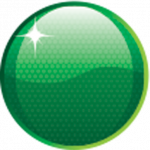 Australian Formula Ford driver Andre Borell has been selected to represent Australia in the World Cup of triathlon in September.
The 22-year-old will compete with the Australian squad against the rest of the world in Budapest, Hungary. The triathlon meeting does not clash with a round of the Formula Ford Championship and he won't miss an event.
Borell currently sits eighth in the Genuine Ford Parts Formula Ford Championship, driving the #5 Master Electricians/simPRO Racing Mygale, and is pleased to be selected.
"I'm pumped; representing your country is always something you dream of as a kid," he said.
"You can't do it in motorsport, so being selected to do it in my first full year competing in Triathlon is pretty amazing and somewhat surprising. I'm going to go there to enjoy the experience, learn from the pros and see how I go."
Borrell competed in the grand final of the Queensland Tri Series last weekend, where he defended his series lead and wrapped up the prestigious title.
His next Formula Ford bout will be on April 30 – May 2 at Round 2 of the Genuine Ford Parts Formula Ford Championship, a round that coincides with the soon-to-be 23-year-old's birthday.