DJR recognises Webb's past achievement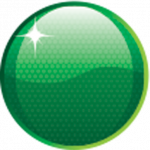 In recognition of his achievements in the Fujitsu V8 Supercars Series last year, Dick Johnson Racing has placed 'Champion' decals on the rear window of Jonathon Webb's #19 Ford Falcon FG.
The 2009 Fujitsu V8 Champion is competing this year in DJR's third entry, supported by Canadian Club, alongside the regular Jim Beam Racing Ford Falcons of Steve Johnson and James Courtney.
The famous Queensland team is having a great season, with rookie Webb running 12th, while Courtney and Johnson are second and 11th (Johnson's position was affected after his exclusion from Race 8 at Hamilton last weekend).
Team manager Adrian Burgess told Speedcafe.com.au that the sticker recognition is a way to promote the value of the series – and pay respect to Webb's title achievment.
"The Fujitsu Series champion has always found it hard to follow on," Burgess said.
"The idea was to give him a pat on the back and to publicise what he's done. The series needs the recognition so they can jump up to the next level. There's been some great drivers who have won the series, but always struggled to make the next step.
"The series definitely has its place in our category. It's good for the next bunch of kids who want to get to the Main Game."
The Dick Johnson Racing team has been a regular participant in the Fujitsu V8 Series over the past few years, although they do not have an entry in this year's series. In 2005, the team won its one and only title with Dean Canto.
While Burgess recognises the benefits of the development series, there are no immediate plans to make a return in its two spare Falcon BF chassis.
"We're always open to suggestions, but we've been concentrating on the core business which is the Main Game," he said.
"We'd love to run a Development series car, but I don't want it to be something that we detract from what we're doing with all three cars – especially when we're running very well, and that has to be our main objective.
"At the moment, we're not looking at it. We're very happy and we want to keep our momentum going with our three main cars."