Alonso plays down his pit pass on Massa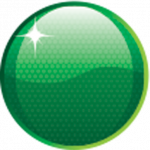 Fernando Alonso has played down a risky passing move on team-mate Felipe Massa during the Chinese Grand Prix.
The two-time world champion dived up the inside of Massa in the 90 degree pit entrance corner as the pair pitted for intermediate tyres.
This forced the Brazilian off the pit-road and into the gravel trap. While able to recover quickly, the lost track position meant Massa had to queue behind his team-mate to receive new tyres.
"If he was not my team-mate, there wouldn't be so much talk about it," said Alonso post-race. "For me it was a normal move and it definitely won't compromise our relationship."
Earlier in the year, Alonso sat patiently behind his new team-mate during the Australian Grand Prix, refraining from attempting a pass – despite clearly being held up. While this process was repeated in the opening laps in Malaysia, the Spaniard's move in China was as bold as they come.
Massa gave a factual account of the incident after the race, refusing to air any frustration with the media.
"I ended up on a puddle of water coming out of the hairpin and slightly lost control of the car," he said. "(Alonso) managed to get inside me, passing me going into the pit lane. I lost some places because of it, as I had to wait for his stop to be finished."
Massa had entered the Shanghai race leading the championship, but a ninth place finish sees him fall to sixth.
"This was a very complicated race and clearly I can't be happy with the result," he explained. "Right from the start, it was difficult to make the right choice in terms of what tyres to use because of the changeable weather."
Alonso meanwhile was left ruing a jump-start and some poor strategy calls that saw him make a total of five trips to the pit lane on his way to fourth place.
"My reflexes let me down and I left early," he said of the start. "It's never happened to me before and I am very disappointed with myself.
"We have a great potential and we must hope we get some normal races like the one in Bahrain. Clearly, we have to up our points tally and improve our qualifying performance. McLaren deserve the top spot, because even though they might not have the best car they have got the most out of it every time."
Below is a short YouTube video showing the pass the Alonso completed on team-mate Massa in pit enry.