Ricciardo leads Formula Renault Series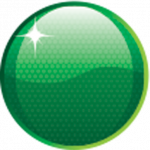 Daniel Ricciardo took an early lead in the Formula Renault 3.5 Series, scoring two pole positions and two podium places last weekend at the Motorland Circuit in Aragon, Spain.
The Red Bull-backed driver finished second in Sunday's race, and despite not winning a race over the weekend, left the Spanish circuit on top of the table.
While the weekend wasn't perfect, it was a great way to start his Renault 3.5 category, especially considering it was soaking wet on both Saturday and Sunday.
"It was a good weekend for championship points, but it could have been better," he said.
"I think we showed that we have good pace following two pole positions, but I need to work on my starts and capitalise on my grid positions. All in all it was a solid weekend, and I look forward to building on this in two weeks when we race at Spa."
The 20 year-old Australian made a good start to Sunday's race but was out dragged to the first corner by Jan Charouz and Stan Pentus. Ricciardo dropped to third during the compulsory pit stop and finished in that position, but Charouz's car was found to be underweight in post-race scruitineering and was excluded.
The second race of the season will take place at the historic Spa-Francorchamps circuit in Belgium from 31st April – 2 May.
Besides his quest to win the Formula Renault 3.5 Series, Ricciardo (and Kiwi Brendon Hartley) are Red Bull Racing and Toro Rosso's reserve drivers for their Formula One teams. Check out the video below …