Reindler gets a helping hand from legend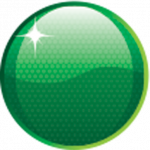 Rookie V8 racer Karl Reindler's steep learning curve in the V8 Supercars Championship Series has been given a short cut, with V8 legend John Bowe in his corner as a mentor for the remaining rounds of the season.
Former Brad Jones Racing driver Bowe is offering Reindler assistance on race weekends to help the Fair Dinkum Sheds Racing Commodore driver up his pace in the competitive V8 field.
And the relationship got off to a great start, with Reindler taking 16th place in Saturday's race at the ITM Hamilton 400 in New Zealand last weekend.
The West Australian told Speedcafe.com.au that having a fresh reference, particularly from a two-time Bathurst winner, is invaluable.
THE FINAL RACE OF THE 2023 REPCO SUPERCARS CHAMPIONSHIP ON ONE OF THE WORLD'S BEST STREET CIRCUITS. GO ALL IN AT THE VAILO ADELAIDE 500, CLICK HERE TO BUY TICKETS
"He gives me a different perspective, a different view on things," Reindler said.
"Myself and my engineer Andrew Edwards are still developing our relationship, working out each other from a communication side of things. 'JB' came in at Hamilton and definitely bridged the gap in some regards with the communication. He comes from a driving background, and everything I'm saying about the car, he completely understands, and the way I explain it might be different to the way he explains it.
"I'm still coming to grips with the car. I know what I want from it, but I don't necessarily know how to achieve it, so with JB there, it gives me a different view and can suggest what to do with the car.
"He's also there to answer any questions. I'd never driven at Hamilton before, and with his wealth of experience with these types of cars and driving in general, it's been great – really helpful having him in my corner."
Reindler said that taking a career-best 16th in Saturday's race at Hamilton was a good representation of the immediate impact that Bowe is having on him.
"I was over the moon with 16th, to be honest," he said.
"It's such a competitive series, and to finish anywhere inside the top 20 is a huge thing.
"I came to Hamilton with the mentality to keep it off the wall and keep it clean. I can't afford to make a mistake and bin it. Come Queensland Raceway, I can have a good crack at it and it's a circuit that I know really well.
"At Hamilton, I really haven't stepped out of my comfort zone and stretched the boundaries and limits. I'm not really the type of driver to attack and be aggressive. I've always been quite smooth. Hamilton is a track where you really need to attack the corners. I'm finding that tough, but the way JB explains things to me, it makes me think about different things that I didn't think about in the past."
While Reindler couldn't match the 16th place result in Sunday's race (he finished 21st), he did find time to celebrate his 25th birthday …
"I've never celebrated my birthday at a race track before," he said.
"It didn't really feel like my birthday to begin with but once the second race was over, I could relax. I went to dinner with my parents and a few other relatives and we went to the pub and had a really good night. I might be feeling a bit worse for wear today, but there's plenty of time to recover for Queensland Raceway!"