Pedder takes Forest Rally in WA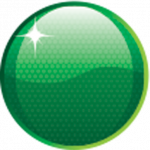 Scott Pedder and Jon Mortimer have secured their second victory of the 2010 Australian Rally Championship (ARC), winning the QUIT Forest Rally in Western Australia by only 2.1 seconds over Simon and Sue Evans.
It is Pedder's first victory at the event after coming close on several occasions.
"It's fantastic, I've always wanted to win the Forest Rally," said Pedder.
"I've got close a few times and never got there so it's just great."
Pedder took Heat One ahead of Simon Evans and battled it out with the current National Champion throughout Heat Two.
The Heat Two lead changed on three occasions, as both crews set blistering stage times ahead of the chasing teams.
Drama struck Evans when he suffered a broken gearbox and dropped 15.7 seconds to Pedder.
Evans made it out after service and when Pedder's Mitsubishi clipped a rock and suffered a puncture it was the Subaru driver who was back in the lead.
Pedder responded on the penultimate stage to be 3.1 seconds ahead.
Evans took the final stage, but it was not enough to take the heat victory.
"This was the fight we've been wanting for the last few years," said Evans.
"It's great to have Scotty back; we've had a great race. It was definitely on this morning and we pushed real hard and so did Scotty, this is what rallying is all about."
Behind the leaders Ryan and Rebecca Smart took third on the day, but it was Darren Windus who took the final podium position after combined times for both days were added.
Results Heat #2 – QUIT Forest Rally (WA)
| | | | |
| --- | --- | --- | --- |
| No | Driver | Car | Time |
| 1 | Scott Pedder | Mitsubishi Lancer | 1:04:08.9 |
| 2 | Simon Evans | Subaru Impreza WRX | +0:02.1 |
| 3 | Ryan Smart | Toyota Corolla | +0:56.8 |
| 4 | Darren Windus | Toyota Corolla | +1:31.9 |
| 5 | Nathan Quinn | Mitsubishi Lancer | +2:15.2 |
| 6 | Roman Watkins | Subaru Impreza WRX | +2:17.1 |
| 7 | Glen Raymond | Mitsubishi Lancer | +2:22.6 |
| 8 | Steven Shepheard | Mitsubishi Lancer | +2:46.9 |
| 9 | Eli Evans | Honda Civic | +3:16.6 |
| 10 | Tom Wilde | Subaru Impreza WRX | +4:21.3 |