Loeb wins Rally of Turkey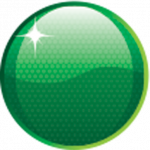 Six-time World Rally Champion Sebastien Loeb has won the Rally of Turkey by nearly a minute to extend his lead in the WRC to 40 points over privateer Citroen driver Petter Solberg, who finished second.
Citroen now has a 15-point lead over Ford in the manufacturers' rankings.
"It was good to be able to fight from the front and not have to think about the tactics," said Loeb.
"It was not easy because I really had to push from the start."
Solberg claimed his third consecutive podium finish to move up to the championship runner-up spot, making good on his promise to be a genuine title contender in 2010.
The Norwegian led the event after the opening stage on Friday and remained at the sharp end of the field right to the finish.
"This result is so special because we don't have the budget of the top teams but we proved we could fight," said Solberg.
"We tried for the win but in the end it was not possible, although I am very, very happy."
The first two of the final day's six stages were cancelled after overnight rain made them too muddy to use. On the remaining stage of the morning loop Ford's Mikko Hirvonen came to grief when he slid wide into a rock and subsequently picked up a puncture.
The Finn dropped to fourth after losing more time when his Ford Focus filled with dust after the flailing tyre tore a hole in the left-rear wheel arch.
He eventually finished third but only after Dani Sordo, Loeb's Citroen team-mate, hit trouble.
"We got there in the end," said Hirvonen.
"I'm a little bit disappointed because right up to this morning we had a chance to win, but it wasn't a complete disaster. It was actually a very tough rally, which you can see from the number of people having problems."
One of them was Sordo. The Spaniard lost a near-certain podium place when he slid off on a very muddy corner 14 kilometres into SS21 and broke his front suspension. The incident occurred in a very narrow place, which meant that a number of cars clattered into Sordo's stranded C4 WRC as they tried to get past.
This promoted Hirvonen to third and the Citroen Junior Team's Sebastien Ogier to fourth.
"It was less than we deserved," said Ogier, who had led the event in style from SS3 until he picked up a puncture on Saturday afternoon that cost him more than three minutes.
The other key beneficiary of Sordo's retirement was the 2007 Formula One World Champion Kimi Raikkonen, who put in a solid performance setting top 10 times on every stage to finish fifth overall: his best result in a World Rally Car.
"The feeling is coming now," said Raikkonen.
"We weren't pushing too hard but we were still able to set times that were not so bad."
The Pirelli Star Driver scheme got off to a fraught start in Turkey, with only one car making it to the first service on Friday. Ott Tanak emerged as the class of the field, but he rolled out of a brilliant ninth place overall on the final morning. New Zealander Hayden Paddon was consequently the top finisher.
Teams now to NZ for round five of the WRC.  Rally New Zealand is based in Auckland on 6 – 9 May and is primarily a gravel event on fast and flowing roads on North Island, but with short asphalt sections included in several tests.
Final Results Rally of Turkey
| | | | |
| --- | --- | --- | --- |
| No | Driver | Car | Time |
| 1 | Sebastien Loeb | Citroen C4 WRC | 3:01:38.1 |
| 2 | Petter Solberg | Citroen C4 WRC | +0:54.5 |
| 3 | Mikko Hirvonen | Ford Focus RS WRC | +1:43.4 |
| 4 | Sebastien Ogier | Citroen C4 WRC | +3:46.0 |
| 5 | Kimi Raikkonen | Citroen C4 WRC | +6:44.3 |
| 6 | Federico Villagra | Ford Focus RS WRC | +7:56.7 |
| 7 | Matthew Wilson | Ford Focus RS WRC | +8:29.8 |
| 8 | Jari-Matti Latvala | Ford Focus RS WRC | +19:44.2 |
| 9 | Dennis Kuipers | Ford Fista S2000 | +23:22.2 |
| 10 | Aaron Burkart | Suzuki Swift S1600 | +27:04.7 |
Championship – Drivers after 4 of 13 rounds
| | | |
| --- | --- | --- |
| No | Driver | Points |
| 1 | Sebastien Loeb | 93 |
| 2 | Petter Solberg | 53 |
| 3 | Mikko Hirvonen | 52 |
| 4 | Jari-Matti Latvala | 47 |
| 5 | Sebastien Ogier | 45 |
| 6 | Dani Sordo | 24 |
Championship – Manufacturers after 4 of 13 rounds
| | | |
| --- | --- | --- |
| No | Driver | Points |
| 1 | Citroen Total | 126 |
| 2 | BP Ford Abu Dhabi | 111 |
| 3 | Citroen Junior | 75 |
| 4 | Stobart M-Sport Ford | 56 |
| 5 | Munchi's Ford | 26 |