Japan MotoGP postponed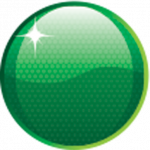 Organisers of this weekend's Japan MotoGP have been forced to postpone the race due to massive disruptions to air travel in Europe because of the eruption of Iceland's Eyjafjallajökull volcano.
A massive ash cloud has blanketed Western Europe leaving teams, riders and officials stranded.
Mobilityland Corporation, the Japanese operator of the TwinRing Motegi made the announcement this afternoon.
"Due to the Icelandic volcanic eruption causing flight cancellations by aviation operators, we have decided to postpone the MotoGP scheduled for this weekend," company president Hiroshi Oshima said in a statement.
The race has been postponed to October 3.
The same situation is causing problems for Formula One. Yesterday's Chinese Grand Prix went ahead without disruption, but the issue is now getting the teams and their equipment back to Europe.