Hunter-Reay wins in Long Beach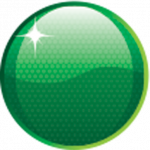 Ryan Hunter-Reay has upset the street circuit domination of Australian IndyCar ace Will Power to take victory in the Toyota Grand Prix of Long Beach today.
The American scored the first win for the Andretti Autosports team  since 2008, finishing ahead of Englishman Justin Wilson and Power.
"It was the most fun I had in a race car because it was handling so well," said Hunter-Reay, who is the first American to win at Long Beach since his boss Michael Andretti in 2002.
"My mom is out there today. She passed along recently and this race is for her. Over the last couple of laps I said 'This is for you, Mom.'"
Power led the race early but his Verizon Team Penske car slowed exiting the hairpin on lap 17 as it stuck in first gear briefly, allowing Hunter-Reay and Wilson to pass.
"Once Justin passed me, I tried for a couple of laps, but there was no point in putting the car in the wall," said Power.
"The Verizon Wireless car is still leading in points, and the team has a goal of winning the championship, so we are still in line for that.
"Overall it was a good day, but on one lap I got stuck in first gear. I have no idea why that happened, and I hope it doesn't do that again because I slowed down.
"It is great to be on the podium again this weekend, and I am very happy with the car and the team."
Fellow Aussie Ryan Briscoe finished down in eighth place, with Kiwi driver Scott Dixon one spot behind Power in fourth.
Power continues to dominate the points standings, 42 points clear of Team Penske team-mate Helio Castroneves.
The IZOD IndyCar Series heads onto the ovals now in Kansas later this month before the series decends on Indianapolis Motor Speedway for the month of May.

2010 IZOD IndyCar Series
Points Standings after Round 4
1.                  Will Power 172
2.                  Helio Castroneves 130
3.                  Ryan Hunter-Reay 129
4.                  Justin Wilson 125
5.                  Scott Dixon 112
6.                  Dario Franchitti 112
7.                  Ryan Briscoe 103
8.                  Tony Kanaan 94
9.                  Raphael Matos 84
10.                  Dan Wheldon 83
RESULTS: Toyota Grand Prix of Long Beach
Round 4 of the 2010 IZOD IndyCar Series
| | | |
| --- | --- | --- |
| Pos | Driver | Laps |
| 1. | Ryan Hunter-Reay | 85 laps |
| 2. | Justin Wilson |   |
| 3. | Will Power |   |
| 4. | Scott Dixon |   |
| 5. | Tony Kanaan |   |
| 6. | Mario Moraes |   |
| 7. | Helio Castroneves |   |
| 8. | Ryan Briscoe |   |
| 9. | Dan Wheldon |   |
| 10. | Mike Conway |   |
| 11. | Vitor Meira |   |
| 12. | Dario Franchitti |   |
| 13. | Hideki Mutoh |   |
| 14. | Marco Andretti |   |
| 15. | EJ Viso |   |
| 16. | Danica Patrick |   |
| 17. | Simona de Silvestro |   |
| 18. | Takuma Sato | 84 laps |
| 19. | Alex Lloyd |   |
| 20. | Raphael Matos |   |
| 21. | Alex Tagliani | 65 laps (contact) |
| 22. | Graham Rahal | 58 laps (contact) |
| 23. | Mario Romancini | 58 laps (contact) |
| 24. | Bertrand Baguette | 45 laps (mechanical) |
| 25. | Milka Duno | 10 laps (handling) |