Whincup steamroller continues in Hamilton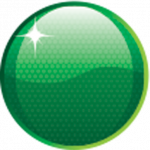 The Jamie Whincup steamroller has flattened his Hamilton opposition, taking his fourth win in succession at the New Zealand street circuit.
The reigning V8 Supercars Champion crushed the field today, taking a comfortable win over Toll Holden Racing Team's Garth Tander and Fujitsu Racing's Michael Caruso.
Whincup started the race from second and was beaten off the line by pole-sitter Tander, but on lap 10, the TeamVodafone car squeezed past and was never headed, winning by a considerable margin.
"The car wasn't perfect yesterday, but it was pretty close to perfect today," he said.
THE FINAL RACE OF THE 2023 REPCO SUPERCARS CHAMPIONSHIP ON ONE OF THE WORLD'S BEST STREET CIRCUITS. GO ALL IN AT THE VAILO ADELAIDE 500, CLICK HERE TO BUY TICKETS
"We made some changes, adapted to the changing conditions and it was a rocketship. We were able to control from the front. We had some good tyres as well left over from yesterday.
"It's great. Although it sounds weird, we had a really tough Clipsal – it's good to bounce back and get a result."
Whincup's win made it nine Holden victories from 10 V8 Supercars races in New Zealand (including Pukekohe). His championship lead is now almost out to 200 points.
While Whincup was unstoppable on the Kiwi streets, dramas beset his team-mate Craig Lowndes. The three-time series champ had brake problems, costing him a run a podium place after a competitive weekend.
Second placed Tander was happy enough with second place, admitting he didn't have the speed to run with Whincup.
"We probably match him over one lap speed, but I think his car has better longetivity," he said.
"He clearly makes the tyre last longer than anyone else at the moment. We need to continue to work on that – both the driver, balance of the car, and getting the most out of the car on the long runs.
"We've got a few things coming which we think will improve our car for those conditions. We'll just have to continue to work hard. Certainly Jamie is driving very hard at the moment, he's the benchmark guy."
Caruso's result was a good reward for a great weekend. The Garry Rogers Motorsport driver qualified in third place for both races and added his third V8 trophy to his mantle (adding to his Hidden Valley win and Bathurst podium from last year).
"It was a fantastic weekend," he said.
"We started off a bit slow in the Middle East, we had some good speed at Clipsal and made some changes that suit our driving style a lot more. This weekend we were back at the street track, and we've solved our problems.
"In qualifying, we seem to be in touch, but I was hanging it off the fence to do that. We know we have a bit to do in the racing in terms of picking up our speed to stay with them. We're working hard at it."
Behind Caruso was his team-mate Lee Holdsworth who got on top of his set-up issues from yesterday to greet the flag in fourth. The result also moved Holdsworth up to fourth in the championship.
While Holdsworth stepped up, James Courtney dropped down. The Jim Beam racing driver ruled out when broken suspension hampered him. The team got the #18 Falcon back onto the track to complete the race and score points, but it dropped him from second in the title to third in the title.
There was better news for Courtney's team-mate Steve Johnson, who raced to fifth place in a consistent showing – although the car's official result may be in question due to a brake irregularity allegedly found in the car post-race. Mark Winterbottom and Steven Richards' FPR Falcon are also in question. Stay tuned to Speedcafe.com.au for full details …
Sixth went to Will Davison (Toll HRT) from Rick Kelly (Jack Daniel's Racing), Shane van Gisbergen (SP Tools Racing), Todd Kelly (Jack Daniel's Racing) and Jason Bargwanna (Rock Racing) rounding out the top 10.
Both Jack Daniel's Racing cars made the top 10 for the first time this year, but celebrations were muted in the team's garage. Three wheel guns failed in its pit stops, dropping Rick from fourth to seventh. Todd was also hampered when the team could only change the two left hand side tyres for the final stint of the race.
For the home town lads, it was another frustrating race, although van Gisbergen did give the local fans something to cheer about with a top 10 finish. Castrol Racing's Greg Murphy finished down in 18th.
The next round of the V8 Supercars Championship Series heads to Queensland Raceway for the City of Ipswich 300 (April 30-May 2).
Race 8 results, ITM Hamilton 400, New Zealand
| | | | |
| --- | --- | --- | --- |
| Pos | # | Driver | Laps |
| 1. | #1 | Jamie Whincup | 59 laps |
| 2. | #2 | Garth Tander | |
| 3. | #34 | Michael Caruso | |
| 4. | #33 | Lee Holdsworth | |
| 5. | #17 | Steven Johnson | |
| 6. | #22 | Will Davison | |
| 7. | #15 | Rick Kelly | |
| 8. | #9 | Shane Van Gisbergen | |
| 9. | #7 | Todd Kelly | |
| 10. | #11 | Jason Bargwanna | |
| 11. | #19 | Jonathon Webb | |
| 12. | #8 | Jason Richards | |
| 13. | #39 | Russell Ingall | |
| 14. | #5 | Mark Winterbottom | |
| 15. | #6 | Steven Richards | |
| 16. | #14 | Jason Bright | |
| 17. | #12 | Dean Fiore | |
| 18. | #51 | Greg Murphy | |
| 19. | #47 | Tim Slade | 58 laps |
| 20. | #30 | Daniel Gaunt | |
| 21. | #21 | Karl Reindler | 57 laps |
| 22. | #888 | Craig Lowndes | 55 laps |
| 23. | #55 | Paul Dumbrell | 52 laps |
| 24. | #18 | James Courtney | 48 laps |
| DNF | #24 | Fabian Coulthard | 39 laps |
| DNF | #4 | Alex Davison | 10 laps |
| DNF | #3 | Tony D'Alberto | 9 laps |
| DNF | #16 | Tony Ricciardello | 1 laps |
| DNS | #10 | Andrew Thompson | 0 laps |
V8 Supercars Championship Series after Race 8
| | | |
| --- | --- | --- |
| Pos | Driver | Points |
| 1. | Jamie Whincup | 1071 |
| 2. | Mark Winterbottom | 873 |
| 3. | James Courtney | 858 |
| 4. | Lee Holdsworth | 771 |
| 5. | Garth Tander | 723 |
| 6. | Shane Van Gisbergen | 720 |
| 7. | Rick Kelly | 716 |
| 8. | Craig Lowndes | 711 |
| 9. | Michael Caruso | 702 |
| 10. | Steven Johnson | 668 |
| 11. | Paul Dumbrell | 609 |
| 12. | Jonathon Webb | 519 |
| 13. | Will Davison | 504 |
| 14. | Jason Richards | 474 |
| 15. | Russell Ingall | 462 |
| 16. | Jason Bright | 447 |
| 17. | Tony D'Alberto | 411 |
| 18. | Jason Bargwanna | 405 |
| 19. | Steven Richards | 384 |
| 20. | Alex Davison | 375 |
| 21. | Todd Kelly | 366 |
| 22. | Fabian Coulthard | 324 |
| 23. | Tim Slade | 324 |
| 24. | Daniel Gaunt | 299 |
| 25. | Dean Fiore | 279 |
| 26. | Tony Ricciardello | 258 |
| 27. | Karl Reindler | 213 |
| 28. | Greg Murphy | 198 |
| 29. | Andrew Thompson | 185 |
| 30. | Paul Morris | 26 |