Vettel 'went in Mark's direction' for pole setup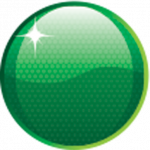 Sebastian Vettel has given credit to team-mate Mark Webber for critical setup information that allowed him to take pole position for tomorrow's Chinese Grand Prix.
The Australian had topped the morning's final practice session, shading his younger team mate by almost four tenths of a second.
After consulting data from Webber's car between sessions, a relieved Vettel went on to pip his team-mate in the afternoon, taking his third pole position of the season.
"I am extremely happy," said Vettel after qualifying, "as this morning I wasn't happy with the car and I was struggling myself in a couple of corners and lost quite a lot compared to Mark. We did some changes … we went a little bit in Mark's direction. The mechanics worked flat out from the end of P3 to the start of the qualifying session and we just got the car ready and it turned out to work."
The German driver also worked hard over the course of the day refining his approach to the Shanghai circuit's unique first corner.
"It was extremely difficult and I was struggling in the first sector especially, but now going out of qualifying I was purple in sector one, so I think we did a good step forward. I found a better line in the end, remembering last year a little bit. I think I lost the way a little bit in free practice. But I had two very good runs in Q3."
Webber meanwhile remains optimistic for the race, with rain again expected to play a role in proceedings.
"It's a big credit to the team that we've locked out the front row again, after doing the same in Melbourne – it's very positive," he said.
"Thanks to the mechanics too. There was stuff coming out last night for our cars that should never have got here with the volcano exploding in Europe. It wasn't easy for the team to arrange, so it was a great team effort. We're set for an interesting Grand Prix tomorrow – I'm looking forward to it."
Critically for Red Bull, the two McLaren's will start back on the third row, where their straight-line speed advantage (thanks to Mercedes engines and F-ducts) is likely to cause less of a concern.