Three Falcons excluded from Hamilton race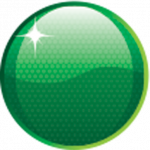 A brake irregularity has seen three Ford Falcons excluded from the Race 8 results at the ITM Hamilton 400 in New Zealand.
Jim Beam Racing's Steve Johnson, Orrcon Steel FPR's Mark Winterbotoom and Dunlop Super Dealers FPR's Steven Richards have all been disqualified due to a rear brake rotor issue where the rotors were placed on the wrong side of the car.
The disqualifications see Johnson's team-mate James Courtney move back up to second place in the championship due to Winterbottom's disqualification.
Before the stewards decision was made official, Speedcafe.com.au spoke to a disappointed Johnson, who wouldn't go into detail about the infringment, but said "It kind of sums up our year …"
Points-wise, the effect on Winterbottom and Richards won't be felt as much as they finished down in 14th and 15th, but team principal Tim Edwards was still upset at the error.
"Even though it was a mistake, the rules need to be obeyed," he said.
"We've got to cop it on the chin. It's not as though we had a great result today – our rear brakes were over heating. Clearly we didn't do it for an advantage. At the end of the day, we didn't score many points. It's not as though we won the race and we're going to lose 150 points.
"It was a mistake. We'll go away and we'll put better processes in place to make sure it won't happen again. It's not as though they were an illegal rotor – they were simply on the wrong side of the car. We'll address it and make sure it doesn't happen again, but we've got a lot of work to do to find some speed."
Revised V8 Supercars Championship Points after Race 8
| | | |
| --- | --- | --- |
| Pos | Driver | Points |
| 1. | Jamie Whincup | 1071 |
| 2. | James Courtney | 867 |
| 3. | Mark Winterbottom | 810 |
| 4. | Lee Holdsworth | 771 |
| 5. | Shane Van Gisbergen | 726 |
| 6. | Garth Tander | 723 |
| 7. | Rick Kelly | 722 |
| 8. | Craig Lowndes | 720 |
| 9. | Michael Caruso | 702 |