Ricciardo takes podium in Renault 3.5 debut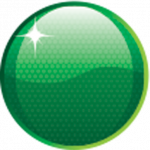 Daniel Ricciardo finished his first race in the Formula Renault 3.5 Series in third place at the Motorland Circuit in Spain.
The Perth-born Red Bull-backed racer took pole position in the morning, but was caught out by the soaking track early on in the race and came home in third place.
Qualifying was held on a damp track and the 20 year old excelled, but come the race, conditions deteriorated further. At the start, Ricciardo lost out to second placed man Mikhail Aleshin, but determined to fight back was soon on the leader's tail. Closing in on the first place on lap three, Ricciardo was looking for a way through but was caught out by the wet conditions and ran wide. Recovering from his error, he returned to the track in third place behind Daniel Zampieri.
Ricciardo stayed in third for the duration of the race with only 10 of the 24 cars finishing the race after a number of incidents occurred on the soaked circuit.
"Considering the conditions, I'm reasonably happy to walk away from the first race of the season with a podium," he said.
"The conditions on track were just awful and I don't think the race could have continued for much longer. There was no visibility at all, I couldn't even see the car in front of me, let alone pass him!  It is good to get some solid points on the board. I'm aiming to go two better tomorrow!"
The final race of the first round will be run on Monday morning (Australian time).