Qualifying crash rules Thompson out of NZ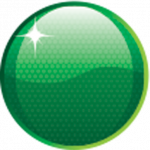 Andrew Thompson will not compete in Race 8 of the V8 Supercars Championship Series at the ITM Hamilton 400 due his qualifying incident.
The crash happened on the exit of turn one when he clipped the kerb at the apex of the corner and spun into the inside wall, moving the barrier back almost a metre.
It's the third race this year that the Bundaberg Red Racing driver has missed due to crash damage. His crash in Saturday's qualifying session in Adelaide ruled him out of both races at the Clipsal 500.
At the time of the crash, Thompson had only completed one flying lap and sat fourth in the list. By the end of the session, he's slipped to 16th, which was still a respectable result considering it is his best for the year.
Thompson's engineer Erik Pender told Speedcafe.com.au that the car's damage was too extensive to fix at the circuit.
"It's broken the cross member and it's just a time issue," he said.
"The rails are fine. There's a bit of damage on the left when he clipped the wall, but the right front damage when he hit the inside wall is the killer. It has ripped the pick-up point out of the cross member so we need to bolt a new cross member in which means we have to take the engine out. It's just time. We won't have the time to do it.
"Looking at the data, he didn't do anything stupid, he just clipped the inside kerb. It was just enough to hit the wall and turned him into the inside wall once he picked up the throttle.
"It's disappointing because he was doing a good job this weekend.
"Confidence is a big thing. He can obviously drive, we've just got to put some of these bad misfortunes behind us."
Race 8 in Hamilton starts at 3.05pm NZ time.