Power takes pole in Long Beach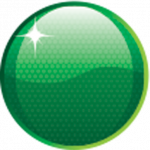 Australian Will Power has scored his third-straight IndyCar pole position for Verizon Team Penske by clocking the fastest time in qualifying for the Toyota Grand Prix of Long Beach in California today.
It was Power's third pole position from four events so far this season, following on from being fastest in final practice earlier today.
"We certainly have the car figured out, and I'm very happy that the Verizon car is P1 again," said Power.
"We've got to get the strategy right this weekend. I know sometimes it's really hard to read, but we need to keep executing in races."
Power was happy to be starting from the front yet again on a street circuit, where passing opportunities are scarce, as well as having the caution periods fall your way.
"I think the key to success is starting up front," said Power.
"I think getting the yellow. You've got to get the lucky yellow. You can be out front leading and bam, you get caught by a yellow. You could see it last weekend.
"Strategy can screw you, but it also can go your way. So we've got to read that well tomorrow."
Ryan-Hunter Reay, who was fastest in yesterday's practice, will start from second ahead of Justin Wilson in third place.
Team Penske had all three of its cars in the Firestone Fast Six final phase of qualifying, with Helio Castroneves qualifying fourth and Aussie Ryan Briscoe in fifth place.
Briscoe was pleased with his efforts today, which were his best qualifying result for the year so far.
"I'm extremely happy," said Briscoe.
"It's our first Fast Six of the year. I knew coming into Long Beach that I had to step it up in qualifying, and I think we really did that today.
"We're making the car better in the Fast Six, but the tyres are just getting older and older, and I wasn't able to improve my time.
"Will got through without using an extra set of reds and had a sticker set at the end, which gave him a big advantage. But we're right there, and we've got ourselves into good position to win the race on Sunday."
Target Chip Ganassi Racing stars Scott Dixon and Dario Franchitti qualified eighth and 12th respectively.
RESULTS: IndyCar Series Qualifying
Long Beach, California
| | | | |
| --- | --- | --- | --- |
| 1. | #12 | Will Power | 1:09.3185 |
| 2. | #37 | Ryan Hunter-Reay | 1:09.7506 |
| 3. | #22 | Justin Wilson | 1:09.7939 |
| 4. | #3 | Helio Castroneves | 1:09.8470 |
| 5. | #6 | Ryan Briscoe | 1:10.0255 |
| 6. | #11 | Tony Kanaan | 1:10.1618 |
| 7. | #77 | Alex Tagliani | 1:09.8730 |
| 8. | #9 | Scott Dixon | 1:09.9688 |
| 9. | #26 | Marco Andretti | 1:10.1760 |
| 10. | #4 | Dan Wheldon | 1:10.2574 |
| 11. | #06 | Hideki Mutoh | 1:10.2730 |
| 12. | #10 | Dario Franchitti | 1:10.3358 |
| 13. | #78 | Simona de Silvestro | 1:10.3722 |
| 14. | #14 | Vitor Meira | 1:10.4259 |
| 15. | #32 | Mario Moraes | 1:10.5093 |
| 16. | #24 | Mike Conway | 1:10.4586 |
| 17. | #8 | EJ Viso | 1:10.5991 |
| 18. | #2 | Raphael Matos | 1:10.5068 |
| 19. | #5 | Takuma Sato | 1:10.7000 |
| 20. | #7 | Danica Patrick | 1:10.5503 |
| 21. | #19 | Alex Lloyd | 1:10.8003 |
| 22. | #67 | Graham Rahal | 1:10.7722 |
| 23. | #34 | Mario Romancini | 1:10.9914 |
| 24. | #36 | Bertrand Baguette | 1:11.4345 |
| 25. | #18 | Milka Duno | No Time |