Whincup racks up fifth win for year in NZ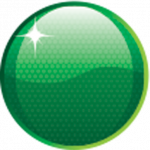 Jamie Whincup has won Race 7 of the V8 Supercars Championship Series at the ITM Hamilton 400 in New Zealand today – his fifth race win for the year and 38th career victory.
The TeamVodafone driver greeted the chequered flag first in the 200km race after a close but processional race against Toll Holden Racing Team's Garth Tander. He also reset the lap record.
Pole-sitter Whincup took the lead at the start but Tander snatched the upper hand on lap seven in a neat move at turn six, just before a light shower hit the track. The rain didn't last, and neither did Tander's lead. Whincup stayed close to him and assumed his regular top place during the first round of pit stops. He maintained the front-running for the rest of the race.
"I'm very happy. It was a tough race," he said.
"It was a full battle right from the start. I wasn't completely happy with my car and I wasn't really into it, to be honest. GT got me and pulled a bit of a gap, and then it started to sprinkle (with rain). GT was the pioneer and I was able to catch back up.
"My team did an awesome stop in the pits, got me out and front and that's where the race was won."
Towards the end of the race, Tander fell into the clutches of Jim Beam Racing's James Courtney but he was able to hold him off.
Tander's chances of offering a challenge for the win were gone during his second stint due to the balance of the car not being to his liking. He changed all four tyres at his final stop, and carrying a broken header, was lucky to keep Courtney at bay.
"It was just through the pit stop cycle where we lost a bit of track position," he said.
"A couple of small mistakes as well during the middle stage of the race. The car wasn't particularly flash there. Jamie had opened up enough of a gap. It's a little bit disappointing but at the end of the day we've made massive gains over last year. Second is a good result. The car is very good and I'm really happy with it and looking forward to it.
"We broke a header with about 15 laps to go so I was a bit concerned with that Safety Car towards the end, but I was pretty happy with that. We'll put another donk in it over night and have a look at it."
Courtney took third after starting ninth. The team short-fuelled his car in the first stop and it worked out perfectly for him, grabbing another podium result – despite an overheated engine. His result maintained his 2010 record of finishing every race inside the top seven, but he rued his small mistake in the Top 10 shoot out.
"I ballsed it up in the shoot out this morning which put us back," he said.
"I had a pretty good start and pitted quite early. I was doing some good times, managed to jump a few, and just as I was running behind Jamie, a bag blew around his Jamie's car and into the front of mine and it started overheating and nearly exploded. In the pit stop, the fellas pulled that out. The engine was really quite bad after that and wasn't running too well, so we were struggling there. It kept stalling during in the pit stop, but I think that was because of the overheating."
Fourth place went to Whincup's team-mate Craig Lowndes who was the only other driver within a shout of taking a podium. He finished nearly five seconds ahead of fifth placed Michael Caruso (Fujitsu Racing Commodore VE). Lowndes' result moved him up to fourth in the title.
Steve Johnson (Jim Beam Racing) was consistent in sixth place from Mark Winterbottom (Orrcon FPR), Rick Kelly (Jack Daniel's Racing), Paul Dumbrell (The Bottle-O) and Lee Holdsworth (Fujitsu Racing).
Tony D'Alberto's great weekend run was hurt when he copped a black flag in the early stages of the race for loose bodywork at the rear of the car. He used the enforced stop to take on fuel – just inside the fuel window – and was able to salvage 12th place.
"It's hard when you cop an early set-back like that, but we're getting up to where we want to be and hopefully tomorrow will be our day," said D'Alberto.
While it wasn't the best V8 Supercars race you're ever likely to see or read about, it was a worse situation for Kiwi's home-grown heroes. Shane van Gisbergen was the early casualty after hitting the wall on the first lap and was out immediately. The highest-placed local was Jason Richards in the Team BOC Commodore, taking 11th. Bundaberg Red Racing's Fabian Coulthard was given a black flag for punting of Jack Daniel's Racing's Todd Kelly while Greg Murphy and Daniel Gaunt were 18th and 19th.
An honourable mention goes to Karl Reindler who finished in 16th place – his best V8 Supercars result to date.
Qualifying for Race 8 at the ITM Hamilton 400 is at 11pm tomorrow before the race start at 3.05pm.
Race 7 result, Hamilton, New Zealand
| | | | |
| --- | --- | --- | --- |
| Pos | # | Driver | Laps |
| 1. | #1 | Jamie Whincup | 59 |
| 2. | #2 | Garth Tander |   |
| 3. | #18 | James Courtney |   |
| 4. | #888 | Craig Lowndes |   |
| 5. | #34 | Michael Caruso |   |
| 6. | #17 | Steven Johnson |   |
| 7. | #5 | Mark Winterbottom |   |
| 8. | #15 | Rick Kelly |   |
| 9. | #55 | Paul Dumbrell |   |
| 10. | #33 | Lee Holdsworth |   |
| 11. | #8 | Jason Richards |   |
| 12. | #3 | Tony D'Alberto |   |
| 13. | #19 | Jonathon Webb |   |
| 14. | #10 | Andrew Thompson |   |
| 15. | #11 | Jason Bargwanna |   |
| 16. | #21 | Karl Reindler |   |
| 17. | #4 | Alex Davison |   |
| 18. | #51 | Greg Murphy |   |
| 19. | #30 | Daniel Gaunt |   |
| 20. | #7 | Todd Kelly |   |
| 21. | #14 | Jason Bright |   |
| 22. | #24 | Fabian Coulthard |   |
| 23. | #16 | Tony Ricciardello | 58 |
| 24. | #6 | Steven Richards | 55 |
| DNF | #22 | Will Davison | 54 |
| DNF | #47 | Tim Slade | 42 |
| DNF | #12 | Dean Fiore | 13 |
| DNF | #39 | Russell Ingall | 11 |
| DNF | #9 | Shane Van Gisbergen | 0 |
V8 Supercars Championship Series points after Race 7
| | | |
| --- | --- | --- |
| Pos | Driver | Points |
| 1. | Jamie Whincup | 921 |
| 2. | James Courtney | 825 |
| 3. | Mark Winterbottom | 810 |
| 4. | Craig Lowndes | 672 |
| 5. | Lee Holdsworth | 651 |
| 6. | Shane Van Gisbergen | 630 |
| 7. | Rick Kelly | 620 |
| 8. | Garth Tander | 585 |
| 9. | Paul Dumbrell | 573 |
| 10. | Michael Caruso | 573 |
| 11. | Steven Johnson | 557 |
| 12. | Jonathon Webb | 447 |
| 13. | Tony D'Alberto | 411 |
| 14. | Jason Richards | 405 |
| 15. | Will Davison | 402 |
| 16. | Russell Ingall | 396 |
| 17. | Jason Bright | 390 |
| 18. | Alex Davison | 375 |
| 19. | Jason Bargwanna | 342 |
| 20. | Fabian Coulthard | 324 |
| 21. | Steven Richards | 324 |
| 22. | Todd Kelly | 282 |
| 23. | Tim Slade | 276 |
| 24. | Tony Ricciardello | 258 |
| 25. | Daniel Gaunt | 254 |
| 26. | Dean Fiore | 225 |
| 27. | Andrew Thompson | 185 |
| 28. | Karl Reindler | 171 |
| 29. | Greg Murphy | 147 |
| 30. | Paul Morris | 26 |