Vettel's blitzing Shanghai pole performance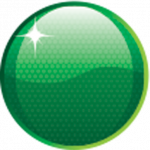 Sebastian Vettel has done it again, taking pole position for tomorrow's Chinese Grand Prix at the Shanghai International Circuit.
The Red Bull Racing flyer set his pole time on the very last lap of qualifying, beating his Australian team-mate Mark Webber to the top spot by a comfortable 0.248s.
It is the third Red Bull Racing one-two in-a-row and maintains the team's unbeaten pole run in 2010, underlining the superior package that the UK-based, Austrian-owned team has.
Beyond the Red Bull domination, the fight was tight. Ferrari's Fernando Alonso will start third, with just over 0.2s covering the next four drivers.
Mercedes GP's Nico Rosberg will line-up fourth ahead of McLaren men Jenson Button and Lewis Hamilton.
Hamilton was the big disappointment, having been fastest in the first two qualifying sessions but failed to capitalise in the all-important final.
Felipe Massa will start seventh ahead of Robert Kubica (Renault), Michael Schumacher (Mercedes) and Adrian Sutil (Force India).
| | | | | |
| --- | --- | --- | --- | --- |
| Pos | Driver | Q1 | Q2 | Q3 |
| 1. | Vettel | 1:36.317 | 1:35.280 | 1:34.558 |
| 2. | Webber | 1:35.978 | 1:35.100 | 1:34.806 |
| 3. | Alonso | 1:35.987 | 1:35.235 | 1:34.913 |
| 4. | Rosberg | 1:35.952 | 1:35.134 | 1:34.923 |
| 5. | Button | 1:36.122 | 1:35.443 | 1:34.979 |
| 6. | Hamilton | 1:35.641 | 1:34.928 | 1:35.034 |
| 7. | Massa | 1:36.076 | 1:35.290 | 1:35.180 |
| 8. | Kubica | 1:36.348 | 1:35.550 | 1:35.364 |
| 9. | Schumacher | 1:36.484 | 1:35.715 | 1:35.646 |
| 10. | Sutil | 1:36.671 | 1:35.665 | 1:35.963 |
| 11. | Barrichello | 1:36.664 | 1:35.748 | |
| 12. | Alguersuari | 1:36.618 | 1:36.047 | |
| 13. | Buemi | 1:36.793 | 1:36.149 | |
| 14. | Petrov | 1:37.031 | 1:36.311 | |
| 15. | Kobayashi | 1:37.044 | 1:36.422 | |
| 16. | Hulkenberg | 1:37.049 | 1:36.647 | |
| 17. | de la Rosa | 1:37.050 | 1:37.020 | |
| 18. | Liuzzi | 1:37.161 | | |
| 19. | Glock | 1:39.278 | | |
| 20. | Trulli | 1:39.399 | | |
| 21. | Kovalainen | 1:39.520 | | |
| 22. | di Grassi | 1:39.783 | | |
| 23. | Senna | 1:40.469 | | |
| 24. | Chandhok | 1:40.578 | | |