Sakon Yamamoto joins HRT F1 as test driver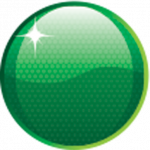 HRT F1 Team has signed Japanese driver Sakon Yamamoto as official test driver and reserve race driver for the 2010 season.
Yamamoto will join the HRT F1 Team driver line-up with race drivers Brazilian Bruno Senna and Indian Karun Chandhok.
Yamamoto got his first taste of F1 in 2005 as the Friday test driver for Jordan GP at the Japanese Grand Prix and went on to compete with Super Aguri and Spyker teams.
In recent times, he has raced in GP2 and the GP2 Asia series.
Yamamoto lives in Barcelona, close to Spanish-based team and is glad to have a role in F1 again.
"I am very pleased to be joining the HRT F1 Team," he said.
"It is fantastic to be part of a new team and I hope I will be able to gather useful data whenever possible on Friday for the race drivers. I have seen how committed everyone at the team is and I feel the same. I will be doing my very best to support Karun and Bruno this year. I'm proud to work with this Spanish team, because Spain is like my second home as I also live in Barcelona."
Team Principal Dr. Colin Kolles said that adding the Japanese driver to his fold adds an even great international component to his team.
"I am confident that his input into the development of our car will be useful and means another reinforcement of our team as the European season starts in Barcelona," he said.
"We look forward to welcoming Sakon to the team and working closely with him. His addition makes HRT F1 Team one of the most international teams in the paddock."