Ogier up front at Turkish Rally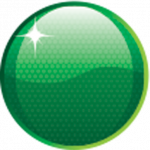 A driver named Sebastien leads the Rally of Turkey at the end of the opening leg; but it is Ogier – not Loeb.
The Frenchman leads fellow Citroen driver Dani Sordo and Mikko Hirvonen. Sebastien Loeb is placed fifth after sweeping the roads throughout the opening day.
Starting fifth on the road, Ogier made the most of the cleaner roads taking the lead on stage #3. For the second leg he will be first on the road, cleaning the roads for the other competitors.
"Today has been really good: I can't complain about anything," said Ogier.
"As for tomorrow, it will be a big challenge but I like it. If you are first on the road it is because you are first in the rally."
Six-time World Champion Sebastien Loeb described conditions as even more difficult in the afternoon compared to the morning.
After the first four stages Loeb was fifth, less than eight seconds behind the leader. But in the afternoon, while he remained fifth, the gap had grown to just over 25 seconds.
"In some places I had no grip at all," said Loeb.
"I actually think that the road was cleaning more in the afternoon. I just hope that I've not lost too much time now. It's going to be tough for me."
Dani Sordo headed the factory Citroen charge, ending day one less than three seconds behind Ogier.
Ford's Mikko Hirvonen is well placed in third less than 10 seconds behind Ogier and has the advantage of a better road position on the second day. After a poor result at the recent Jordan Rally, the Finn is set to move up the leaderboard tomorrow, on gravel stages that unusually include large sections of asphalt.
"I had a good day and I'm happy with my placing," said Hirvonen. 
"I'm unsure what will be the best position in the start order tomorrow because I don't know if the early cars will sweep away the gravel, but third is certainly OK if they do.  Anything is possible with such small time gaps between the leaders."
Citroen privateer Petter Solberg had another strong opening to an event, setting three fastest stage times to be fourth at the end of the day.
Stobart Ford driver Matthew Wilson was relieved to make it safely to the finish after bending his steering on SS6. The Englishman ended up ninth; just behind Kimi Raikkonen.
Among the casualties of the opening day were Ford drivers Ken Block and Henning Solberg, both of whom hit the same tree stump on the opening stage.
The second day is the longest of the rally as drivers face 145.82km of competition.  Although predominantly gravel, six of the eight tests also contain asphalt and 75 per cent of the opening stage of each loop is on sealed surface roads.  The gravel sections are expected to be rockier than Leg #1. 
Leaderboard – End of Leg #1 Rally of Turkey
| | | | |
| --- | --- | --- | --- |
| No | Driver | Car | Time |
| 1 | Sebastien Ogier | Citroen C4 WRC | 0:55:32.7 |
| 2 | Dani Sordo | Citroen C4 WRC | +0:05.5 |
| 3 | Mikko Hirvonen | Focus RS WRC | +0:12.2 |
| 4 | Petter Solberg | Citroen C4 WRC | +0:18.5 |
| 5 | Sebastien Loeb | Citroen C4 WRC | +0:24.9 |
| 6 | Jari-Matti Latvala | Ford Focus RS WRC | +0:27.5 |
| 7 | Federico Villagra | Ford Focus RS WRC | +1:42.9 |
| 8 | Kimi Raikkonen | Citroen C4 WRC | +1:50.6 |
| 9 | Matthew Wilson | Ford Focus RS WRC | +2:04.6 |
| 10 | Ott Tanak | Mitsubishi Lancer | +4:59.1 |