Murphy: Best-ever chance of Kiwi home win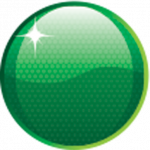 New Zealand motor sport legend Greg Murphy says that there has never been a better chance of a local Kiwi driver winning their home V8 Supercars race than this weekend.
Speaking at the ITM Hamilton 400, Murphy said that the collection of the four other local drivers is the best-ever assembled.
"We have the best chance we've had since I won five years ago and there's four cars with Kiwi drivers that could easily be inside the top 10 at the end of the weekend," he said.
"Shane van Gisbergen is going very well – he's been on the podium at every event this year, which is a huge achievement. He's got a lot of confidence at the moment and he'll carry that into this weekend.
"Jason Richards is still showing good speed and he always pushes harder at home.
"Fabian Coulthard is in a good car with a good team and is capable of doing the job.
"And then there's Dan Gaunt (Gulf Western Oils Racing), who's new to the main game. It will be good for him to race in front of a home crowd too, he's learning quickly just how difficult the V8 Championship, how cut and thrust it really is, but he'll become more relaxed and improve (on his results) pretty soon."
Murphy says that if he could arrange a Kiwi win to ensure more ticket sales, he would …
"A Kiwi win would be fantastic and if I could organise one in advance. I think motor racing fans better have their tickets for Hamilton because you wouldn't want to miss out on a Kiwi winning again," he said.
"Without a doubt, there's a very good chance that it's going to happen."
In practice yesterday, van Gisbergen ended the session third, Coulthard sixth, Richards 18th, Murphy 19th (after glancing the wall late in the session) and Gaunt 27th.