Former V8 team owner arrested in Vegas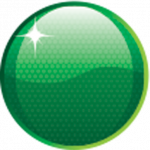 Former V8 Supercar team owner Daniel Tzvetkoff could face up to 75 years in prison after being arrested in Las Vegas and charged with allegedly laundering US$500million in online gambling proceeds.
News Limited reports that Tzvetkoff, who formed the Inta Racing V8 team in 2009, will by tried by the US Attorney's Office on four counts for bank fraud, money laundering, gambling conspiracy and processing electronic funds illegally.
Tzvetkoff's V8 Supercar team made its debut at the Clipsal 500 at the start of last season but was out of commission by the time the series reach Townsville in July, leaving driver Marcus Marshall and the team's crew on the sidelines.
The 27-year-old internet tycoon has made headlines for all the wrong reasons of late, most notably for selling his Hedges Avenue mega-mansion on the Gold Coast and falling out with his former business partner, Sam Sciacca.
To read the full story on News.com.au just CLICK HERE.