Buemi unscathed in spectacular China crash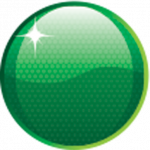 The wheels literally fell off Sebastien Buemi's Toro Rosso Formula One car in  the first practice session for the Chinese Grand Prix at Shanghai today.
With six minutes of the session remaining, Sebastien Buemi's Toro Rosso suffered a spectacular double front-suspension failure as he braked for Turn 14.
The Swiss driver was a passenger as his car made light contact with the wall while the left front wheel was flung into a spectator area. Nobody was injured in the accident.
According to Formula1.com, investigation by Toro Rosso team revealed that an undiagnosed problem with the suspension's front right upright – a new design introduced in China – had triggered the incident.
When the right upright failed, the resulting increase in load is thought to have caused the left upright to fail. The wheel tethers, which are attached to the uprights, were thus unable to do their job.
The team has since reverted to previously uprights for the remainder of the weekend on both their cars.
Below is a YouTube clip taken from the TV footage of the spectacular incident.
McLaren driver Jenson Button finished the first session fastest (1m 36.677s) from Mercedes Nico Rosberg (1m 36.748s) and Button's team-mate Lewis Hamilton (1m 36.775s).