SBR re-signs Van Gisbergen and SP Tools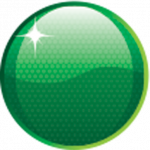 Stone Brothers Racing announced today that Shane van Gisbergen and SP Tools have re-signed with the Queensland-based team for the next two years.
The new deal will see van Gisbergen and the title sponsor of his #9 SBR remain with the team until the end of 2012.
Now in his third year of V8 Supercars, van Gisbergen has flourished, taking two podium finishes in the first six races of the year. He currently sits fourth in the Championship Series and is competing this weekend in Races 7 and 8 of the series at his home track Hamilton.
The 20-year-old star said that there was interest from other teams, however, with the results he's achieved in the early past of 2010, there was no good reason to change direction.
"We had a few people asking what I was doing next year, but I just wanted to stay here next year," he said.
"Ross and Jimmy (Stone) gave me the opportunity, and we're going well this year and we want to build on that for the next few years."
"Our car is good this year. Our cars suit the style of this track, and my driving. We've got a pretty good shot this weekend, but it's going to be a lot of hard work. We've got a good car and a good team behind us – I think we can do it."
Team owner Ross Stone was pleased to have his future deals locked away early in the year.
"It's genuinely exciting to have the calibre on Shane on our hands," he said.
"Jimmy and I have spent a lot of time getting the cars shaped up and we're really looking forward to trying to put a couple of championships together."
"It shows our commitment to Shane, and visa-versa. It stops you taking your foot off the pedal anywhere. You keep hard at it and you can do your longer term planning."
The next big signing that SBR has to deal with is with the Ford Motor Company. Its contract with the factory expires at the end of this year, however, Stone said that those meetings and deals won't be looked at until July.