Revealed: The secret to Van Giz's success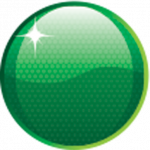 To succeed in motor sport, you need three key ingredients – a solid team, a fast driver and a switched on engineer.
It's little wonder why Stone Brothers Racing's Shane van Gisbergen has slowly but surely risen toward the top of the V8 Supercars grid – culminating today in the announcement of his new two-year extension on his SBR driving contract.
After a wild start to his career that saw a number of incidents, drive through penalties and damage, the 20-year-old has matured into a consistently fast package – and part of that transformation can be attributed to his engineer Paul Forgie.
Forgie tuned the SBR car of Marcos Ambrose to back-to-back championships in 2003-04 before following Ambrose to America and working with him in the 2007 Nationwide Series. Forgie returned to Australia in mid-2008 and re-took his role with SBR, first working with van Gisbergen last year.
It's no co-incidence that since Forgie started to oversee the #9 SP Tools Racing Falcon, it has steadily made its way to the front and is now considered a genuine contender.
"My engineer Nathan (Leech) from 2008 was pretty good at tuning the car, but since Paul's come on board, we've had a whole lot of new bits and we've just been developing the car," van Gisbergen told Speedcafe.com.au.
"He learnt a lot of stuff in America while he worked with Marcos. Last year, my car got better and better and easier to drive. This year, the thing is a completely different car. It's so good.
"Paul's really good at coaching you. He knows how you're feeling in the race. He can coach you pretty well and knows exactly the right things to say. He's really good in that regard."
Forgie says that Ambrose and van Gisbergen are different beasts, but the key similarity is their desire to win.
"They are different people, but I don't see any reason why we can't achieve the same results," he said.
"We were pretty strong at times last year, but one thing or another would go wrong. We didn't quite get the result sometimes that we deserved.
"He was just boiling underneath, just waiting to break through, and it was a similar thing to happen to Marcos in 2002. We were really close with a few things and in the last round of the year at Sandown, we were quickest in every session. We came out the next year and won the championship. Hopefully this year is a prelude to what could happen next year.
"And he just wants to win races. Everyone in the field wants to win, but only one person can, and I think we can."
While van Gisbergen's natural talent is as clear as day, Forgie says there are still bits of his game that need working on – and qualifying is the main one.
"We've got a little bit to improve in qualifying. That will make a difference," he said.
"If we can qualifying on the first two rows instead of the third or fourth row, that will help instead of having to pass a few people to get to the front.
"We haven't had a pole yet, we've had a front row, but a pole will come. His qualifying is getting better all the time. It takes a bit to get your head around these cars and get the most out of the green tyre. We'll get there. It won't be too far away."