Paul Weel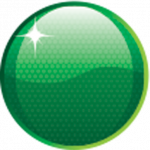 If you ask a driver if they want to drive an F1 beast or go NASCAR racing the response is pretty typical. It's a definite 'absolutely'. Paul Weel is living his F1/NASCAR dream – but not how you think.
Weel started racing V8 Supercars in 1998 in the newly formed PWR – Paul Weel Racing. Driving an ex-Tony Longhurst EL Falcon, he quickly established himself as one of the Championship's top privateers – finishing the 1998 and 1999 Bathurst 1000's in the top 10.
By 2003 PWR had become Team Brock, running Holden Commodores. 2004 was the biggest year for PWR with Jason Bright finishing third for the championship in PWR colours. The following year PWR became Super Cheap Auto Racing and had signed Greg Murphy.
Weel's racing highlight came at Clipsal in 2003.
"Third at the Clipsal 500 in 2003 was fantastic, I finally got to stand on the podium," Weel said.
"Clipsal and Bathurst are my favourite events. Clipsal has a great atmosphere and is a well run event while Bathurst is challenging but exciting to drive.
"My biggest regret was never making the Bathurst podium.
"With 20 laps to go at Bathurst in 2005, Murph was heading for the podium, then Marcos (Ambrose) hit him and we were out.
"That was my biggest career disappointment, as it was the best chance I had."
While the team bore his name Weel played no part in the running of PWR. He had the right people in place allowing him to focus purely on driving.
By the end of 2005 Weel decided to retire from full time driving in order to concentrate on his family's expanding automotive business – PWR Performance Products.
Between 2006 and 2008 Weel continued to enter his team and race in the V8 enduros, but has not raced since Bathurst 2008.
Deciding not to race last year, Weel has no plans to race at Bathurst in the future.
"I'm not really looking to drive in the enduros again," Weel said.
"The business is continuing to grow so I just don't have the time.
"Doing only two events a year is too hard. There are so few test days; you just don't get the opportunity to get the miles in.
"I did some off-road racing at the Australian Safari and did a couple of corporate drive days with Triple Eight last year which I am hoping will happen again this year. But that's about it. V8 Supercars aren't my focus."
With V8 Supercars not on the radar, Weel has turned his attention to Formula One and NASCAR.
PWR is concentrating on its high performance range of racing products and has recently expanded into the US, supporting several NASCAR teams. It also supplies products to two high profile Formula One teams and has a couple of other teams showing interest in the Queensland based company's range.
"I travelled to the US several times and went to Europe once last year," Weel said.
"The business now has offices based in the US and Europe which purely focus on our NASCAR and Formula one business.
"I enjoy pushing the development of our products and looking at new ideas and new products.
"Dealing directly with Formula One and NASCAR teams drives you. You want to make what you can offer better."