Keith Evers Recovery Fund Page Launched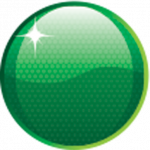 The Australian motorsport community has been rocked by the news that one of its long-time family members, Keith Evers, has been diagnosed with Acute Myeloid Leukemia.
In true Australian spirit, the community has rallied to create a massive memorabilia store and auction at Queensland Raceway on April 30-May 2 to help raise funds for his long-term treatment and help ease his loss of income.
Keith lives on the Gold Coast with his wife Kerrin and eight year-old twins.
There will also be pre-event auctions through Speedcafe.com.au linked to E-Bay.
The store will be located in the merchandise area at the track and will sell everything from old team shirts, crew suits, race panels, books, hats etc – all at bargain prices – there will be some cool stuff on offer!
The main auction is set for Saturday afternoon in the paddock area and will be hosted by Channel 7 celebrities and V8 Supercar drivers.
To view the page dedicated to the cause please CLICK HERE