Garth Tander tops Hamilton practice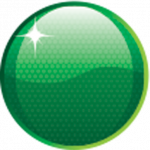 Toll Holden Racing Team's Garth Tander has topped the timesheets during practice for the ITM400 in Hamilton, New Zealand this afternoon.
Tander's time of 1:23.209 was just over a tenth of a second ahead of TeamVodafone's Jamie Whincup with SP Tool Racing's Shane van Gisbergen.
For this round, every car must use a brand-new set of Dunlop control tyres in practice (fly-away race tyre rule), with most drivers and teams electing to bolt on a second set of 'green' tyres in the closing stages of the last practice.
Most of the top 10 employed this tact, with Tander, Whincup and van Gisbergen coming out on top.
Tander's final lap time was 0.3s faster than the fastest-ever lap recorded around the Hamilton track, and the factory Holden driver noted that a 'surprising' increase in circuit grip, plus the widening of some portions of the track, helped him achieve the (unofficial) record time.
"The track's got a lot more grip, now we need to find out how to use it best," he said.
"It's hard to notice the changes to the chicane. You're certainly not looking out the side window when your going through the chicane on two wheels. You can't notice that one!
"You notice turn six/seven where they have widened it. It's a bit smoother on (the race) line and there's good grip on the new tarmac, but as soon as you turn across on o the old tarmac, it's a bit bumpy. That's probably where the bit of speed has come from and I certainly hope that it creates a genuine passing opportunity over the course of the weekend."
The Toll HRT driver was pleased with his team's progress over the session.
"Everything went really well. The car was considerably better than last year straight out of the box," he said.
"The car responded well to the changes. There's are still a few weaknesses on the car that we need to improve but we put a fresh set of tyres at the end and the car responded nicely and we ended up where we are.
"Like everyone up and down pit lane, we were probably surprised with the amount of grip – it's got more grip than last year, given that a lot of the tarmac has weathered for another year, but I'm pretty happy with where we are at. (But) I think we'll need to go faster tomorrow to stay at P1."
TeamVodafone's Whincup finished the session second, leaping to that spot on his final lap, but he expected more than the 0.2s gain that he got out of the second set of fresh tyres he put on.
"We weren't quite as quick when we put our second set of tyres on, but all in all, we're in good shape," he said.
"Our day was good. Everyone having brand-new practice tryes is great. You know where everyone is at, we're all on the same tyres for the whole two sessions and most of us all put green ones on at the end and set our quickest times.
"It's always nice to know exactly where you are the whole run."
Third overall was local Kiwi hero Shane van Gisbergen. After announcing this morning that he has re-signed with Stone Brothers Racing for the next two years, 'Van Giz' topped off his day with a top three result, although he said he had to work for it …
" Our car wasn't that great out of the truck," he said.
"(Team-mates) Alex (Davison) and Tim (Slade) were pretty strong in the other two sessions, but we knew which direction we needed to go from them, we worked at it and when we put the tyres on at the end, it was pretty good, but I didn't get the best out of it.
"It sets us up for a good weekend, we'll work on it and we'll set it up for tomorrow's qualifying."
Fourth overall went to Whincup's team-mate Craig Lowndes ahead of Irwin Racing's Alex Davison, Bundaberg Red Racing's Fabian Coulthard, Jim Beam's Steven Johnson, Dunlop Super Dealer's Steven Richards, Toll HRT's Will Davison and Centaur Racing's Tony D'Alberto.
Local legend Greg Murphy, driving his Castrol Commodore, ended the session down in 19th after topping Practice 2 and 3 earlier in the day. Coulthard was fastest in the first session.
Qualifying starts tomorrow at 10.30 before Race 7 of the V8 Supercars Championship Series at 3.05pm.
| | | | |
| --- | --- | --- | --- |
| Pos | # | Driver | Time |
| 1. | #2 | Garth Tander | 1:23.2091R |
| 2. | #1 | Jamie Whincup | 1:23.3350r |
| 3. | #9 | Shane Van Gisbergen | 1:23.3632r |
| 4. | #888 | Craig Lowndes | 1:23.4453r |
| 5. | #4 | Alex Davison | 1:23.4505r |
| 6. | #24 | Fabian Coulthard | 1:23.4632r |
| 7. | #17 | Steven Johnson | 1:23.4931r |
| 8. | #6 | Steven Richards | 1:23.6112 |
| 9. | #22 | Will Davison | 1:23.6282 |
| 10. | #3 | Tony D'Alberto | 1:23.6465 |
| 11. | #19 | Jonathon Webb | 1:23.6818 |
| 12. | #15 | Rick Kelly | 1:23.6916 |
| 13. | #5 | Mark Winterbottom | 1:23.7257 |
| 14. | #18 | James Courtney | 1:23.7890 |
| 15. | #7 | Todd Kelly | 1:23.7966 |
| 16. | #55 | Paul Dumbrell | 1:23.8127 |
| 17. | #39 | Russell Ingall | 1:23.8572 |
| 18. | #8 | Jason Richards | 1:23.8696 |
| 19. | #51 | Greg Murphy | 1:23.9251 |
| 20. | #47 | Tim Slade | 1:24.0062 |
| 21. | #34 | Michael Caruso | 1:24.0562 |
| 22. | #33 | Lee Holdsworth | 1:24.1140 |
| 23. | #12 | Dean Fiore | 1:24.1593 |
| 24. | #10 | Andrew Thompson | 1:24.2224 |
| 25. | #14 | Jason Bright | 1:24.2945 |
| 26. | #11 | Jason Bargwanna | 1:24.3704 |
| 27. | #30 | Daniel Gaunt | 1:24.8047 |
| 28. | #21 | Karl Reindler | 1:25.4596 |
| 29. | #16 | Tony Ricciardello | 1:25.8450 |