Alonso loses another engine in Shanghai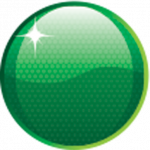 Fernando Alonso has just six engines remaining from his season allotment of eight, having suffered another failure today during practice for the Chinese Grand Prix.
After engine problems forced Alonso's retirement from the Malaysian race two weeks ago, Ferrari reportedly restructured their planned usage of engines. Today saw Alonso using the unit previously run in Bahrain qualifying (which was removed before the race due to concerns about its health).
With Alonso still expected to run the 'race-engine' from Bahrain in this Sunday's Grand Prix, team principal Stefano Domenicali is unconcerned about today's failure.
"Clearly we could have done without the problem we had with Fernando's engine but, overall, this did not lead to any specific consequences, apart from time lost in this morning's first session," he said.
"Our management programme relating to available engine use remains substantially unchanged."
Alonso himself is not worried about future practice sessions being hampered by the need to run high-mileage engines.
"I don't think it will be a big problem," he told Autosport. "In winter we were pushing the engines to the limits of mileage, and after finishing the life of the engine we did some tests also in the dyno and we saw the performance loss was very, very low.
"With the race engines, the ones we use for Saturday and Sunday, we are still working as planned and the Friday engines will have to do a few more kilometres from here to the end of the year, but always within the limits we reached during winter testing.
"If we break more engines then we'll start thinking, but right now there are no worries, and this engine was going to reach its end sooner or later."
Today saw Ferrari run a range of new aerodynamic pieces, including an engine cover designed around the team's own version of McLaren's now famous F-duct.