2011: Touring Car Masters could race in Hamilton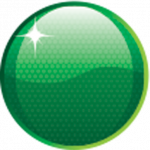 The Touring Car Masters Series, presented by Autobarn, is being courted by the Hamilton street race promoters to race at next year's V8 Supercars event in New Zealand.
Hamilton promoter Steve Vuletta invited Touring Car Masters director and competitor Gavin Bullas to the circuit this weekend to investigate the feasibility of the 'muscle car' class to compete at the track in 2011 and beyond.
It could be the first of two future overseas races for the popular Touring Car class, with further interest being shown by famous Californian circuit Laguna Seca in the category.
Bullas told Speedcafe.com.au that he is very interested in the possibility of freighting his category across the Tasman next year.
"We've been in talks with the promoter from here for a while," he said.
"Steve invited us over to have a look at running next year and said he'd love to have the series here. We've come over this weekend to have a look and see what we can do and see if the track's suitable for our cars.
"The facilities here are fantastic. The way it's set up is great. I'm doing a couple of laps of the track tomorrow and we'll have a look to see if it will be suitable."
After speaking to a number of V8 Supercars drivers, Bullas says he sees no initial issues in competing in Hamilton.
"It doesn't look much different to Clipsal," he said.
"The facilities and the way the track is set up are perfect. The track looks a bit bumpy, just by the way the V8 are behaving out there. I spoke to Steven Richards about it and he says it's a bit bumpy but he reckons it wouldn't be a problem – it would suit our cars down to the ground."
Bullas also confirmed there has been interest in taking the Touring Car Masters beyond the Australasian region and to America – famous for its love of big muscle cars.
"We've been looking at doing Laguna Seca (California) next year as well. With the way that's panning out, we'll have a look at doing this next year and look at California the year after.
"(TCM driver) Steve Mason and a few others have been over to Laguna Seca. They went to a couple of events and got some feedback that they'd like to have us over there. We'll suss that out over the next 12 months as well, but Hamilton would be the first we'd like to do. New Zealand is reasonably close to home, and when you look at it as an away race, it's fairly cheap for what we need to do. We'll have a look at it, see if we can gather the troops, get 35 cars here and I think it would work well."
Bullas confirmed that if the class did come to NZ, it would be only for the Australian TCM cars and not invite NZ's Muscle Cars into the field.
In other TCM news, the next round at Winton Motor Raceway (May 14-16) will see for the first time two female entries. Leanne Tander (Ford XA) will be joined by Amanda Sparks (Porsche).