Toll HRT drivers honour ANZACs in NZ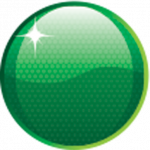 The Toll Holden Racing Team's Garth Tander and Will Davison have paid tribute to the ANZAC spirit by laying a wreath at the Hamilton War Memorial in New Zealand today.
They joined with members of the Hamilton branch of the Returned and Services Association, including President Len Knapp, in a moving ceremony.
Reigning Barry Sheene Medallist Davison said he was honoured to be able to publicly recognise the sacrifices of those who have served our two countries.
"The bond between Australia and New Zealand because of the ANZAC legend is very strong," Davison said.
"We only get to race in New Zealand once a year, so to be able to come here and celebrate an unbreakable relationship which began on the beaches and in the trenches of Gallipoli almost 100 years ago, was very, very moving.
"Garth and I were extremely honoured to be able to represent the Toll Holden Racing Team, and V8 Supercars, while paying tribute to all of those who died and served for our countries."
Following the wreath laying ceremony, Tander and Davison visited the Hamilton RSA, also making a popular appearance at the RSA Red Hat Ladies Luncheon.
To further recognise the importance of the ANZAC spirit, each member of the Toll Holden Racing Team will wear a red poppy throughout the race weekend.
ANZAC Day follows the ITM 400 one week later (April 25).