Speedcafe Race Guides are available now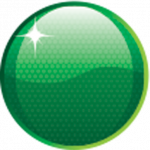 Speedcafe.com.au's Race Previews for this weekend's V8 Supercar event, the ITM400 at Hamilton, New Zealand and Round 4 of the 2010 Formula 1 World Championship in China are available now
After a hectic start to the season, most of the V8 Supercar drivers and teams have enjoyed the past three weeks of no racing – in fact, by the time the V8 Supercars hit the track this weekend in Hamilton, NZ, it would have been five weeks since they raced for points!
But there ain't going to be much time to breathe from here, with the next three race meetings all separated by two weeks.
And you need to get used to this – two week gaps is the future of the sport, according to V8's chairman Tony Cochrane.
There's no doubt that regular racing is what V8 Supercars needs to remain in the faces of the fans and the general public.
It may take its toll on the individuals within the game, but you can't complain – just have a look at a NASCAR schedule!
This weekend's Hamilton round will be an interesting affair. Passing on the tight street track has been difficult there in the past, but the new-for-2010 fuel strategies will play its part in mixing up the pack.
And there's a chance of rain …
Regardless, lets hope for an entertaining, enthralling and safe Hamilton street race meeting.
Five drivers are covered by four points makes for a very tight equation, but is it really that close in the chase for the 2010 Formula 1 World Championship?
Red Bull Racing has a damn quick car and Sebsatien Vettel is using it faultlessly. If not for two mechanical issues in the opening two rounds, the talk now might have been centred around who will finish second in this year's world title …
In Malaysia, Vettel delivered the win, and Red Bull gave him the reliability he needed.
To top it off, his team-mate Australian Mark Webber finished second (and could have challenged for the win if he'd been a little greedier at the start of the race).
So, onto the Chinese Grand Prix – the site of Red Bull Racing's first-ever one-two result there last year. It's an ominous sign …
Although no one has ever won the China race twice.
As they say, Red Bull gives you wings, but who is going to be the first to clip them?
As always, the Speedcafe.com.au Race Guides is brought to you with the tremendous support of our Platinum Partners IRWIN Tools, Orrcon Steel, Jack Daniel's and Pirtek.