Historic moment as GT1 World title begins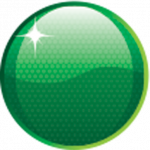 History will be made this weekend in Abu Dhabi when an FIA-sanctioned GT World Championship event is held for the first time.
Officially launched in Paris last month, Stéphane Ratel's FIA GT category joins Formula One and World Touring Cars as the only circuit racing classes to receive FIA World Championship status.
The grid at Yas Marina will see cars from six different manufacturers compete, with two privateer teams assigned to each brand.
Nissan (GT-R), Ford (GT), and Lamborghini (Murcielago) will be represented by cars designed under new for 2010 rules, while final parity testing was undertaken yesterday (Wednesday) to ensure the existing Maserati (MC12), Aston Martin (DB9), and Corvette (Z06) GT1 cars will compete with them on equal footing.
As part of their development programs, 2010 specification Nissan and Ford entries both appeared in FIA GT races last season, with the unique rear-wheel-drive V8 GT-R gaining considerable attention.
Two-time reigning FIA GT Champions Vitaphone Maserati are expected to be the team to beat this season, with victorious drivers Michael Bartels and Andrea Bertolini again lining up in the No.1 car, with Enrique Bernoldi and Miguel Ramos providing back-up in the second entry.
Leading the Nissan charge will be Karl Wendlinger, who holds the record for most wins in GT1. He is paired with 22 year old, 2007 FIA GT3 champion, Henri Moser, while the Swiss Racing Team's second car will feature former Le Mans winner Seiji Ara and Swede Max Nilsson.
The Matech Ford team boasts 2009 Renault F1 driver (and former Euro F3 and GP2 Asia champion) Romain Grosjean, who partnered with 2008 FIA GT3 champion Thomas Mutsch, is also expected to contend.
Pick of the Aston Martins appears to be the Young Driver AMR entry of Darren Turner / Tomas Enge, while former F1 pilots Mika Salo (Mad-Croc Corvette) and Ricardo Zonta (Reiter Lamborghini) will also be ones to watch.
The 10-round championship will be spread over four continents, with Silverstone (UK), Brno (Czech Republic), Paul Ricard (France), Spa (Belgium), Nürburgring (Germany), Algrave (Portugal), Durban (South Africa), Interlagos (Brazil) and St Luis (Argentina) all following the opener at Yas Marina (UAE).
Each round will be made up of two 60 minute races – the Saturday 'qualifying race' carrying a 3-2-1 points system, while Sunday is 'pay-day', with 10-8-6-5-4-3-2-1 being implemented.
The races will be shown in Australia on Fox Sports, while the gt1world.com website is to stream live coverage of qualifying and races on its GT1TV channel, as well as live timing.