Hendrick confirms Kasey Kahne deal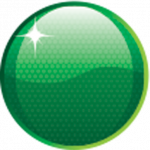 Hendrick Motorsports has confirmed that Kasey Kahne will replace Mark Martin in the team's #5 Chevrolet from the 2012 season.
The news was first broken yesterday by ESPN analyist Marty Smith, with Kahne's current team Richard Petty Motorsports then confirming that Kahne would not be with the team next season.
Today's confirmation from team owner Rick Hendrick that he has Martin's replacement lined up over 18 months in advance still leaves open Kahne's plans for next season.
For Hendrick, the opportunity to grab Kahne was too good to pass up, even though he admits that plans for Kahne next season are still up in the air.
"In Kasey, we saw an opportunity to cement a big piece of our future," said Hendrick,
"He possesses incredible talent and a tremendous dedication to his craft, and we know he'll be a great fit within our company.
"Kasey has earned the respect of his future team-mates by the way he's handled himself on and off the race track, and we know he'll be a contributor to the success of Hendrick Motorsports for many years to come.
"To have someone of his caliber join our team is an unbelievable opportunity for us."
With Hendrick Motorsports already at the four-car maximum mandated by NASCAR for Sprint Cup competition, their roster is full for next season with Jimmie Johnson (#48), Jeff Gordon (#24), Dale Earnhardt Jr (#88) and Martin (#5).
It is unlikely that Martin would retire a year earlier than planned to make way for Kahne, leaving a one-year deal at Hendrick customer team Stewart-Haas Racing the early favourite to gain Kahne's services in 2011.
Despite having the majority of the 2010 season still ahead of him and his plans for next season completely up in the air, Kahne is confident that he has made the right move.
"I have a comfort level with Mr Hendrick, my future team-mates and the culture of the organisation," said Kahne, whose contract with Hendrick Motorsports will run through the 2015 Sprint Cup season.
"For me, it's the right fit on every level, and I think it gives me a great chance to win races and compete for championships.
"Determining the next step in my career has been an important process, and I'm excited and relieved to have the decision made and announced. Now it's my responsibility to put all of my energy into winning races and having a successful 2010 with my current team and our sponsors.
"If this opportunity was going to happen, I knew having some unanswered questions would be part of the scenario at this stage.
"Hendrick Motorsports has a commitment to Mark Martin that they want to fulfill, and that's important. It's part of what attracts me to the team."