Hampton Downs open to V8 Supercar future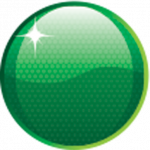 New Zealand's newest motor racing facility is ready and willing to host a V8 Supercars Championship Series event in the future.
The impressive Hampton Downs Motor Sport Park was completed just a few months ago and circuit owners have stated that the venue is fit to hold a V8 Supercar event – if required.
But the Hampton Downs team has been quick to point out that they do not wish to steal the thunder of the ITM 400, which will be held just 60 kilometres south in Hamilton this weekend.
Discounted tickets have reportedly led to a late influx of ticket sales for this weekend's ITM 400 in Hamilton, the third time that the New Zealand leg of the V8 Supercars Championship Series has been staged at the street circuit.
The Hampton Downs circuit's FIA Category 2 Track Licence means that it is more than capable of hosting a V8 Supercars race, although Hampton Downs part-owner and managing director Tony Roberts told Speedcafe.com.au that he is not interested in fighting Hamilton for its event on the V8 Supercars schedule.
"We're not competing with Hamilton on it," Roberts told Speedcafe.com.au.
"While the event is running at Hamilton, we're quite happy to sit back. There was talk last year of a second New Zealand V8 round at Hampton Downs. I don't know what was going on there. If it came up, we'd have a look at it for sure.
"The Hamilton race is getting an undercurrent of problems with the rate payers with the street circuit. It just comes down to what V8 Supercars want to do.
"But we could host it, no problem. The track is an FIA Category 2 track now, which is the same as Pukekohe, but there's a lot more space here for spectators and corporate to get involved and by next year, we've got another one kilometre to add to the track."
Hampton Downs held its first major meeting – the Bruce McLaren Festival – in January, seeing more than 25,000 people file through the gates.
The track is currently at 2.8km in length with another 1.1km due to be constructed later this year. Before that, a brand-new pit facility will be built on the circuit's infield, with more features to be added in time.
Roberts says that the extension to the track will be completed later this year, as well as more trackside apartments that will be situated on the back straight.
"We'll probably do the new part of the track over the coming summer. It's a comparatively straight forward job. The ground has all been prepared, we've just got to metal it and seal it," he said.
"We're building the pit garages over the winter. They'll be done by the end of the year. And they'll be the new apartments coming soon too."
The Hampton Downs circuit is situated between Auckland and Hamilton and is roughly 40 minutes from the centre of both cities.
New Zealander and Team BOC V8 Supercar driver Jason Richards had his first look at Hampton Downs yesterday and was very impressed – even suggesting that he'd like to come home and compete at the venue this summer.
"I had a couple of laps around there in a road car, and it has actually inspired me to come back and find a drive to race here," Richards told Speedcafe.com.au.
"It feels like an old-school British track, like Brands Hatch. It has got these big, blind turn-ins.
"It's much more undulating than you see in any of the modern tracks that seem to get built for Formula One cars. Hampton Downs is suited for touring cars, junior open-wheelers, Formula 5000 – it's awesome.
"There's some good passing opportunities, and some good kerbing which would be worth looking at, but in the real overtaking areas, the track gets wider. There's plenty of opportunities to run two and three abreast."
Richards says the V8s would ideally suit the Hampton Downs track.
"I think the V8s would put on a good show there, there's no doubt there," he said.
"It definitely would be a venue that V8s could race at and enjoy. It would be a massive challenge for the drivers – all the blind brows and off-camber corners that Supercars aren't renowned for, but I reckon it will make for great racing.
"It's got a great grip level as well. Even in the road car, I was surprised how much grip the track generated."
In other news, fellow Kiwi racer Greg Murphy will drive a full-blown Holden Commodore VE V8 Supercar at the track this Monday for a Castrol ride day.
Speedcafe.com.au visited the Hampton Downs circuit yesterday while V8 Utes drivers were testing at the venue. Check out the video below to get an up-close look at the new track …