Grother – There is a long way to go yet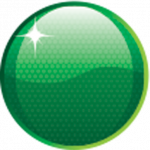 While he may have had a disastrous opening round, Tracksa Racing's John Grother hasn't given up on claiming the 2010 CIK Stars of Karting Series Championship.
Grother, winner of both rounds he contested during the 2009 series, is currently languishing down in 13th place on the points standings but the Gladstone driver believes he can still figure prominently in the Pro Light (KF1) title.
"I was very much behind the eight ball going into the opening round with all of the rain in Central Queensland but then I had a few things that went wrong meaning I am a lot further down in the standings than what I would have liked," said Grother.
"To win the championship is certainly harder now than what it was six weeks ago but it's not out of the question and I certainly haven't given up.
"I only raced in two rounds last year, won them both and finished up in a good position in the overall standings, there is still a long way to go yet."
While some onlookers were surprised by the pace shown by Grother's tracksa team-mate, Cian Fothergill, on route to victory in the opening round, Grother was not.
"I've known, and raced against, Cian for a lot of years. We've both raced throughout Central Queensland for as long as I can remember and he's always been fast – no matter what category of karting," said Grother.
"I always knew that he would be one of the drivers to beat, not only in round one but during the entire series – as is Hayden McBride, Simon Roberts and a number of others."
Grother is an avid supporter of the CIK style of racing and while the tracksa-backed outfit are already fielding four entries across the Pro categories in the series and one in the East Coast Title Clubman category, he is continually looking to expand the line-up.
"I love the CIK style of racing and with the CIK Stars of Karting Series back on track it is once again providing the sport with an elite series in Australia," said Grother.
"If we can grow as a team, the series will continue to expand, which can only be a good thing. We're currently talking to a couple of high profile drivers about opportunities later this year, with the aim of further expansions throughout 2011."