Changes set to smash Hamilton lap record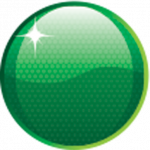 Look for the V8 Supercars to re-set the lap record this weekend at the Hamilton street circuit.
Modifications to the width of the Turn 4 chicane on the back straight as well as the approach to Turn 7 could see the lap record at the New Zealand circuit cut by over a second at the 3.4km concrete-lined track.
All V8 Supercars drivers did their regular 'track walks' today, accompanied by their key engineering personnel, and Rock Racing's Jason Bargwanna says that the crucial changes will see the lap record broken.
"What they've done is as you come into one of the fastest and trickiest parts of the circuit (back straight chicane), they've opened the exit right up so it gives us a bit more room," said Bargwanna.
"So if we get it wrong, there's more room before we hit the fence.
"On the track walk we had a good look around the place and I've got no doubt the couple of changes, particularly the back chicane and up into turn seven, will open the circuit up.
"It's probably going to be about 1s to 1.5s faster, particularly turn seven. So I'll be interested to see if the lap record goes this weekend.
"Depending on the weather, who knows? Hopefully it's the Rock car that will do it!"
The current lap record is held by Jamie Whincup at 1:24.4701 (Note: official lap records are only counted during races).
CLICK HERE to check Speedcafe.com.au's Monday story regarding the track changes.
For more with Kelly Racing and the changes to the Hamilton street course, check out The Kelly Telly YouTube video below.