Aussie Formula Ford opens up tyre tender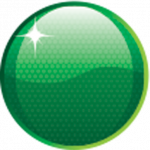 The Australian Formula Ford Championship has used Avon Tyres for over 10 years, but there's a chance that could change next year.
Expressions of interest are now being sought for the supply of a control Tyre to the Fiesta-powered Formula Ford category.
The supply of the control tyre will be for both the national championship and state-based Fiesta competition for the next three years, beginning in 2011.
Applications will close mid May, with testing of the candidates scheduled for Winton in August under the direction of Formula Ford category technical advisor Frank Lowndes.
Category manager Margaret Hardy told Speedcafe.com.au that Avon's supply has been faultless, but the time has arrived to see what else might be suitable.
"Australian Formula Ford has used Avon tyres for more than 10 years and they have served us very well," she said.
"But with Avon's current six year deal coming to an end, it's time to see what else might be in the market place. It's just the usual procedure that we go through and a chance to get an idea on price and performance for our competitors.
"We're very interested to see who might like to be the category control supplier."
Further information can be obtained from Category Manager Margaret Hardy on (03) 9568 8293 or [email protected].