Will Davison: A difficult start, but no future panic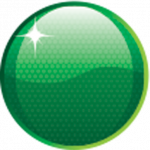 SPEEDCAFE: Compared to 2009, you've had a difficult start to the year. Can you pin-point what has changed?
WILL DAVISON: We haven't been up to last year's standards, that's for sure. This is a crucial round for me to get back on track and get back on track. We got a bit of good momentum at the Grand Prix – we didn't get any points there – but it was positive.
Of course I'm going to say I want to go out there and win, but for me, Hamilton is about having a solid run, score some good points and hopefully be on the podium.
To answer your question, I'm not sure. For whatever reason, things haven't translated from last year to this year. We just haven't had the balance in the car – it's as simple as that, and we don't have a perfect answer for that yet. Things have changed. At the Grand Prix, I think we were starting to get on top of some of my issues, which makes New Zealand very important for me.
It's been a strange start to the year. It just hasn't been like last year in terms of the competitiveness. The results were coming pretty easy last year. It was great then, but we've been struggling. We'll be right.
SPEEDCAFE: It sounds frustrating …
WD: Oh, very frustrating. The Grand Prix was good for us, we caught onto a few things there with the car and a few bits and pieces. We learnt quite a lot of stuff. By Race 3, the car still wasn't how I want it, but compared to the start of the year, we were far more competitive than what we have been (ED: Davison finished the race in third place).
Without the engine blow up in Abu Dhabi (Race 1 of the V8 Series), we'd probably be fourth or fifth in the championship, so it's not all bad. With one strong weekend, I believe I can break into the top five in the championship. A bad weekend could put me back in the other direction, so again, it's an important round not to panic and not do anything stupid. It's an important round for me to keep my head on my shoulders.
We need to build it up, and we definitely want to get a podium. It's been a dry spell for sure, compared to the frequency of last year.
SPEEDCAFE: Having a run of lean results is tough, but having the lean run during your contract negotiations time is worse! Your current deal with Toll HRT expires at the end of this season. How are you shaping up for 2011?
WD: I'm trying not to think about that. It only feels like yesterday that I joined HRT so to be talking about new contracts has come up pretty quick.
You're right, the time to negotiate a new contract is after a bunch of good results. That's not lost on me. The start of the year hasn't been ideal going forward, but I think that I've done enough in the past to prove that I'm a front-runner. I ran up the front for all of last year and proved myself.
The team is 100 percent behind me. It's not like I've forgotten how to drive overnight. You don't start driving slow all of a sudden, but all the stars need to align for you to be on the pace, no matter who you are.
We've had issues, and we've got to get on top of them for a lot of reasons – for me personally, I don't feel like I'm doing anything different to last year, but for whatever reason, we haven't had the car where it needs to be. It's just one of those rollercoaster rides that you have in this business every now and then. But the people I have behind me, I'm sure we'll be on top of it.
SPEEDCAFE: In terms of your future, when do you want to have that locked away?
WD: I have no idea. I've got David Segal (driver manager) who looks after all of those things. He's in charge of all that. Naturally, it's something that I'd liked looked after sooner rather than later, You don't want to go deep into the year not knowing what the future is going to hold. We're just concentrating on the job now.
Realistically, you want it tied up by the middle of the year, that's for sure, but we're in no crazy hurry. I can't see any reason why things would change moving forward. I didn't join HRT to be here for two years. I think we're both looking at a long-term relationship, but at the end of the day, things need to be successful. We've had a lot of success together, it's just the last three rounds have been terrible.