Kahne moving to Hendrick in 2012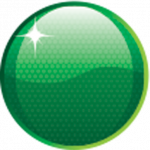 NASCAR star Kasey Kahne is set to join NASCAR superpower Hendrick Motorsports in 2012.
The news has sent the NASCAR world into a frenzy of speculation as to where Kahne will race next season as he waits for one of Rick Hendrick's four Sprint Cup seats to open up in 18 months time.
Kahne and Hendrick have so far offered a firm no comment to the story, but Kahne's departure from Richard Petty Motorsports comes as no surprise to anyone.
It was a well-known fact that Kahne was looking at his options for next season, with the 11-time Sprint Cup race winner vocal on the instability of the Richard Petty Motorsports team he suddenly became a part of when Ray Evernham sold his team to George Gillett, who in-turn rebranded the team, merged it with Yates Racing and switched to Fords.
But the news that Kahne will hit Hendrick in 2012 has major ramifications in several areas of the sport.
Commercially, it is difficult to see RPM keeping blue chip sponsor Budweiser next season with Kahne's departure. The 'Bud' sponsorship has always been tied to high-profile drivers (Dale Earnhardt Jr and Kahne).
In terms of this year's Sprint Cup 'silly season', where will Kahne race in 2011 as he awaits his Hendrick seat in 2012? And will Budweiser follow?
And come 2012, who will make way for Kahne at Hendrick Motorsports? Jimmie Johnson is not going anywhere and Dale Earnhardt Jr remains the most bankable driver in the sport, despite lackluster results.
The move points to either Jeff Gordon, or more likely Mark Martin, deciding to retire at the end of next season, making way for Kahne. Gordon has spoken of life-after-NASCAR on occasions but remains both fast and committed to the sport.
Meanwhile, Martin continues to be one of the sport's very best drivers week-after-week, but with his contract set to expire at the end of 2011, all signs point to Hendrick putting Kahne in the #5 Chevrolet for 2012.
In the meantime, Hendrick customer team Stewart-Haas Racing seems the early favourite for Kahne signature for 2011.
Stewart-Haas Racing has been one of the most successful teams of late, winning races with both Tony Stewart and Ryan Newman.
Kahne has much in common with Stewart, with both coming from dirt track backgrounds and fielding World of Outlaws Sprintcar teams.
Kahne's departure from Richard Petty Motorsports should not be overlooked in all of this. It was revealed earlier this week at the organisation was in default on a US$90million loan and with its star driver's exit strategy now public, things will be tense at RPM.
Gillett had to sell the Montreal Canadiens ice hockey team due to financial problems and is reportedly restructuring finances at his Liverpool Premier League football club. But from comments in a team statement issued today, he remains buoyed about the rest of this season.
"Drivers like Kasey Kahne are the very reason we got into this sport," said Gillett.
"Kasey has helped us get to where we are today. We wish him well in his future, however we have the rest of this season to race together and we're looking forward to a successful remainder of the year."
The last time a driver announced that he had signed for a team not for the next season, but the season after, was when Jamie McMurray revealed that he was leaving Chip Ganassi Racing for Roush Fenway Racing. In that instance arrangements were made to get McMurray to Roush the following season.
Will similar moves be made to get Kahne to Hendrick Motorsports for next season?
See below ESPN NASCAR analyst Marty Smith speaking on NASCAR Now about the sensational Kahne – Hendrick news. Also see below the 2010 Kasey Kahne Budweiser television commercial. Kahne has also appeared in TV campaigns for Allstate Insurance, Gillette Razors and McDonalds.