Tander: Hamilton showcases V8s the best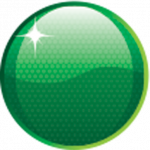 Toll Holden Racing Team driver Garth Tander says that the Hamilton street circuit is one of the best tracks to get 'up close and personal' with V8 Supercars.
The #2 factory Holden driver, winner at the Hamilton venue in 2008, told Speedcafe.com.au that in terms of viewing V8s, there is no better track.
"I think Hamilton showcases V8 Supercar racing very well," he said.
"The fans get really close to the cars and the track. They can really get a feel for the cars. There's plenty of action with cars jumping around on kerbs and things like that.
"And it's a good, challenging circuit to drive on. It's got some unique characteristics to it. It's got three different surfaces with three different grip levels and that makes it interesting. From a lap point of view, it's a great track to drive on."
The nature of the tight New Zealand track has meant that in the past two seasons there, limited passing opportunities are available. Tander says that the spectacle this year should be better, thanks to the category's smaller fuel tanks and various strategies employed by the teams.
"It's tough to pass – there's no getting away from that," he said.
"But with the 80 litre fuel tanks and different strategies, I think the racing will be pretty exciting."
Tander won the inaugural race at Hamilton in 2008, claiming the perpetual Mark Porter Trophy, but had a difficult time there last year.
"In 2008, New Zealand was very good for us, but last year didn't go exactly to plan," he said.
"We had a few problems with the car, but looking back after 12 months, you'd think it was a disastrous weekend, but if you look at the times, we were only 0.2s off pole on Saturday. On Sunday, we had a major problem when they red flagged the qualifying session and I didn't get a time and I started toward the back.
"Our speed wasn't great last year, but we've fixed those problems that we've had."
Tander closely compares Hamilton to Homebush and Adelaide – circuits that he has enjoyed recent success at.
"You'd have to compare this track with Homebush and Adelaide. It's probably more like Homebush than any other," he said.
"The car we had at Homebush last year was very good, and we were good at Adelaide last round too. That doesn't mean it will immediately translate, but what it points towards is a good circuit for us."
Practice for the V8 Supercars' Races 7 and 8 kicks off this Friday, followed by qualifying and racing on both Saturday and Sunday.