Reindler's guaranteed Hamilton celebration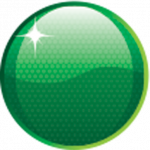 Karl Reindler is guaranteed at least one celebration this weekend at the Hamilton V8 Supercars street race.
The Fair Dinkum Sheds Racing driver will turn 25 on Sunday, and while he won't have the chance to have his mates around his place for a birthday barbeque, he says that the celebrations can start when the chequered flag falls.
"It's not going to feel like much of a birthday until the racing is complete come Sunday afternoon," he said.
"The weekends are so full-on at this level of motorsport, and your mind is constantly working away trying to achieve a few extra tenths of a second here and there. I think Sunday night will be a lot of fun though, once I can relax and switch off."
Reindler has endured a tough initiation to full-time V8 Supercars racing. The #21 Brad Jones Racing driver sits 28th in the championship standings after six races, but the laidback West Australian is looking forward to getting back to street circuit racing – a style of track he enjoys.
"I feel great heading into the Hamilton street race," Reindler said.
"I've had a bit of time off since the Melbourne GP, so I've been able to analyse a lot of data and onboard video footage from previous rounds to prepare the best I can.
"I love street circuits. I've raced at Clipsal and Surfers Paradise in Australia, and have been fortunate enough to race at Pau (France) and Macau in Formula 3, as well as Beijing (China) and Durban (South Africa) in A1GP."
Reindler finished on the podium in A1GP in China in 2007 and says that the nature of the tracks suit his style.
"When it comes to street circuits, you hear drivers complain about bumps, kerbs, the crown in the road … all sorts of things, but for me, I really enjoy the challenge," he said.
"There's no doubt that some of the best moments in my career have come on streets."