Korean F1 organisers show no track panic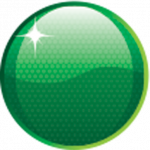 Media reports that the inaugural Korean Grand Prix is to be cancelled due to construction delays are wide of the mark, according to event organisers.
The race has been thrown into doubt following comments from famed circuit designer Hermann Tilke, who was quoted in the German press last week as being 'concerned' that the track would not be completed in time for the race.
It is believed that Bernie Ecclestone flew to South Korea to assess the situation following the Malaysian Grand Prix.
The promoters of the event, the Korean Auto Valley Operation, are a joint venture between a private group and the regional government.
KAVO CEO Chung Yung-Cho told Autosport on Monday that preparations are going ahead as planned.
"The construction progress is well ahead of its schedule and we have absolutely no issues with completion. I understand that Mr. Ecclestone is quite happy with not only the progress of the track but the direction the Korean F1 race is headed and he has raised no questions and concerns," he said.
While physical construction may be proving troublesome, funding is not understood to be a problem for the circuit, with the local government showing keen interest in infrastructure projects in order to stimulate the economy.  Some US$200 million has reportedly been spent so far on both the build of the circuit itself and the 'miniature city' intended to be built around it.
Reports of construction delays that surfaced last year were silenced in September when the government reconfirmed their commitment to the event, announcing an increased financial investment, and passing a new bill designed to aid the construction process.