Superbikes and Aussie Cars tear up NT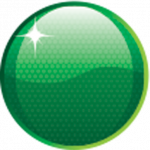 The Australian Superbike Championship was held for the first time at Hidden Valley Raceway at Darwin last weekend.
Josh Waters was the big winner, taking both race wins after a drama-charged opening race.
An early rain shower hit the track, with multiple red flags halting the event. Eventually, the race was red flagged on lap nine with only half points awarded.
The humid, steamy conditions returned as the sun shone on Hidden Valley, drying the track quickly aside from a few standing puddles.

Waters led from start to finish in Race 2 to complete a perfect weekend and make back significant ground in the race to defend his 2009 title.
"That was the weekend we needed to really get back into the championship chase," said Waters.
"We came in a long way down on Wayne (Maxwell) and needed to win to keep the pressure on.
"The team did an awesome job to get the bike ready in all conditions; the wet race was just about survival and staying on the bike.
"The second race was much better and I found a good rhythm off the start and settled into it."
The event also hosted Round 2 of the Aussie Racing Cars Series with four drivers all scoring race wins.
Kyle Clews, Peter Carr, Adam Gowans and Jack Perkins each claimed a  victory each, with Clews and Carr were locked together on points at the end of the meeting. On a count back, Clews was awarded the top place on the podium with Carr second and Gowans third.
Clews continues to lead the championship with five rounds to go, the next scheduled with the V8 Supercars at Queensland Raceway (April 30-May 2).