Racing community rallies for one of its own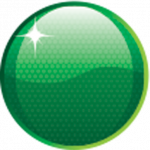 The Australian motorsport industry will come together to help 'one of its own' with a major fund raising event at Round 5 of the V8 Supercars Championship Series at Queensland Raceway on Saturday May 1.
Former V8 Supercar Team Manager, Keith Evers, has been diagnosed with Acute Myeloid Leukemia – commonly known as AML.
He will under go chemotherapy at the Gold Coast Hospital for the next three weeks, before another assessment is made on the next phase of his treatment.
Evers has a long history in V8 Supercar racing and Australian and international motorsport in general. His most recent role was as Team Manager with IntaRacing before financial issues forced his team owner out of the sport.
THE FINAL RACE OF THE 2023 REPCO SUPERCARS CHAMPIONSHIP ON ONE OF THE WORLD'S BEST STREET CIRCUITS. GO ALL IN AT THE VAILO ADELAIDE 500, CLICK HERE TO BUY TICKETS
Evers lives on the Gold Coast with his wife Karen and twin eight-old children and is unlikely to rejoin the workforce for at least another six months.
The fund raising activities will include a one-off memorabilia shop over the Queensland Raceway event weekend, a formal auction on Saturday afternoon and an account at the Bank of Queensland where fans can donate funds. (BSB: 124001; Account: 21422310).
Teams, drivers, fans and sponsors have already committed a range of items for the store and auction including helmets, race suits, car parts, Supercar rides, corporate tickets, team apparel and much more.
Every cent raised through the activities will be presented to Evers to help with his medical costs and his loss of income.
The event is being organised by BAM Media's Brett 'Crusher' Murray who is a long-time friend of Evers and who is putting up several items for sale and auction from his personal memorabilia collection built up over the last 25 years.
The event has the full support of V8 Supercars Australia who will be providing infrastructure and resources over the race weekend.
"I have been very humbled by the amount of well wishes I have received since word started to leak out about my condition," said Evers.
"The motorsport industry is a very charitable one, but I was taken back a little when I was presented with the idea of the Queensland Raceway event. My family and I are extremely grateful for the support of everyone.
"This will help us, not only financially, but emotionally through what is a pretty tough time."
V8 Supercar Chairman, Tony Cochrane, urged fans to get behind the May 1 event.
"Motorsport people and fans are some of the most charitable in sports, but I would like to think we can dig even a little deeper when one or our own needs some help," said Cochrane.
"Keith Evers is a terrific bloke who has given his life to the sport and I urge the race fans of Australia to get behind this cause by making a donation, buying something at the memorabilia store or bidding at the auction at the Queensland Raceway event."
Former Bathurst winner Jason Bargwanna was one of the first of the current V8 Supercar drivers to lend his support to the cause when he became aware of Evers' illness.
'Bargs' drove for WPS Racing when Evers was the Team Manager for the Queensland-based team and has donated an original personal helmet from that period of his career for the auction.
"News like this is never good, but when it happens to someone you know and a terrific guy like Keith, then it hits you even more," said Bargwanna, who drives the Rock Commodore for Kelly Racing.
"I think this is a chance for the sport and the fans to dig deep and do what we can."
Bargwanna is one of dozens of teams and drivers who will be donating items for the memorabilia store and auction. A full list of the all the items will be made in a couple of weeks.