Erickson's stand-out American F2000 debut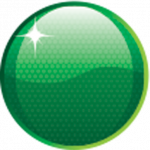 Daniel Erickson had a stand-out weekend in his wings-and-slicks debut race meeting at Virginia International Raceway on the weekend.
The 22 year-old Sydney driver scored pole position for the first round of the American F2000 Championship Series, but he was beaten off the line (in the rolling start) by Victor Carbone and Tim Kautz.
Erickson regained second place from Kautz and caught Carbone by mid-race, but couldn't get past, leaving his Primus Racing Van Diemen to take second place.
"It was my first rolling race start from pole position, and I didn't time it as well as the drivers around me," Erickson said.
"Repassing Kautz wasn't a major problem because he was quite a bit slower, but when I caught up to Carbone my car started understeering badly.
"I dropped back for a few laps to save my front tyres, and when I tried to dive past him under brakes there were yellow flags waving every time.
"On the last lap he shut the door on me into Old Tree Corner before the back straight."
Despite Erickson's disappointment at not winning the race, he was pleased to finish on the podium in his first race in the national F2000 Championship Series.
Erickson also confirmed that he will contest the second round of the F2000 Championship Series at Road Atlanta (May 6-8).